By enabling Late Cancellations in Settings, Clients will be able to cancel their booking, even if it is inside the late cancellation window you set. This will allow other clients to avail of the empty slot and help to ensure maximum capacity in your classes.
In order to enable Late Cancellations, just follow these steps:
Click the 'Settings' icon in the bottom left of the screen

Click 'Booking', and click the Open button on Classes.

Scroll down to the section titled 'Late Cancellations.'

Click the grey icon, and toggle blue to enable.

Click save changes.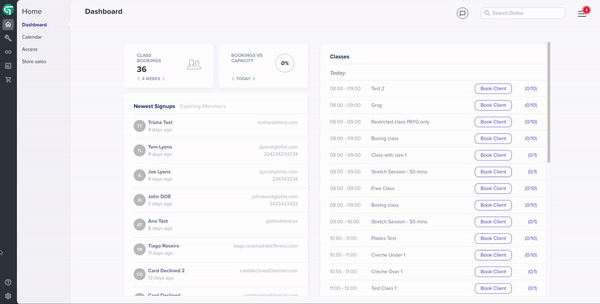 The late cancellation window is affected by the booking window settings. The latest a client can book a class before it starts is what to watch here. In the screenshot below, we can see that the latest time a client can book a class is one hour before it starts. Meaning that if a client cancels a class within the hour before the class, this will be a late cancellation.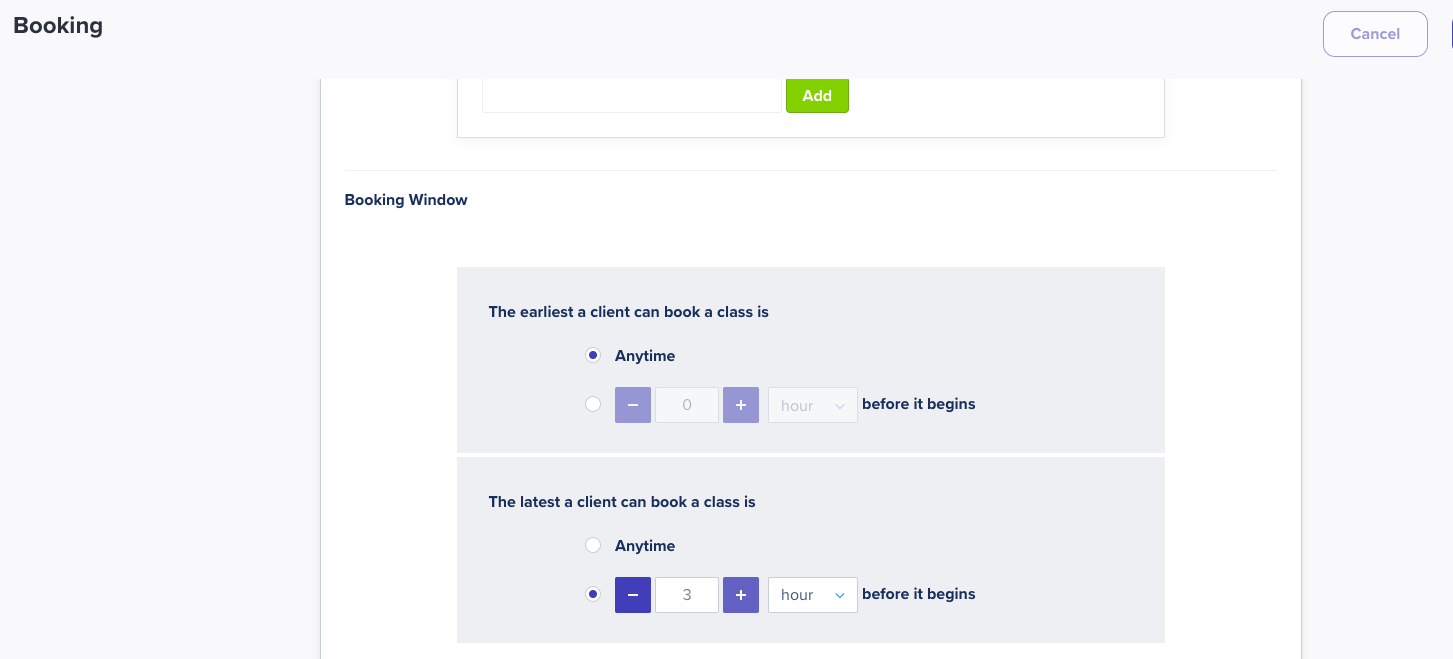 What happens when someone cancels late?
When a client cancels within the late cancellation window, they will be marked in Red in the class's Cancellation list. This will make it easier for you to identify them.
When a client cancels within the late cancellation window, they will not receive a credit nor will they receive a refund if they paid for the class.
In the case of the screenshot below, Matthew cancelled 25 minutes before the classes started, which is in the late cancellation window for this class. So he was allowed to cancel, but will not receive a refunding credit for this cancellation. Strikes are also not given for late cancellations.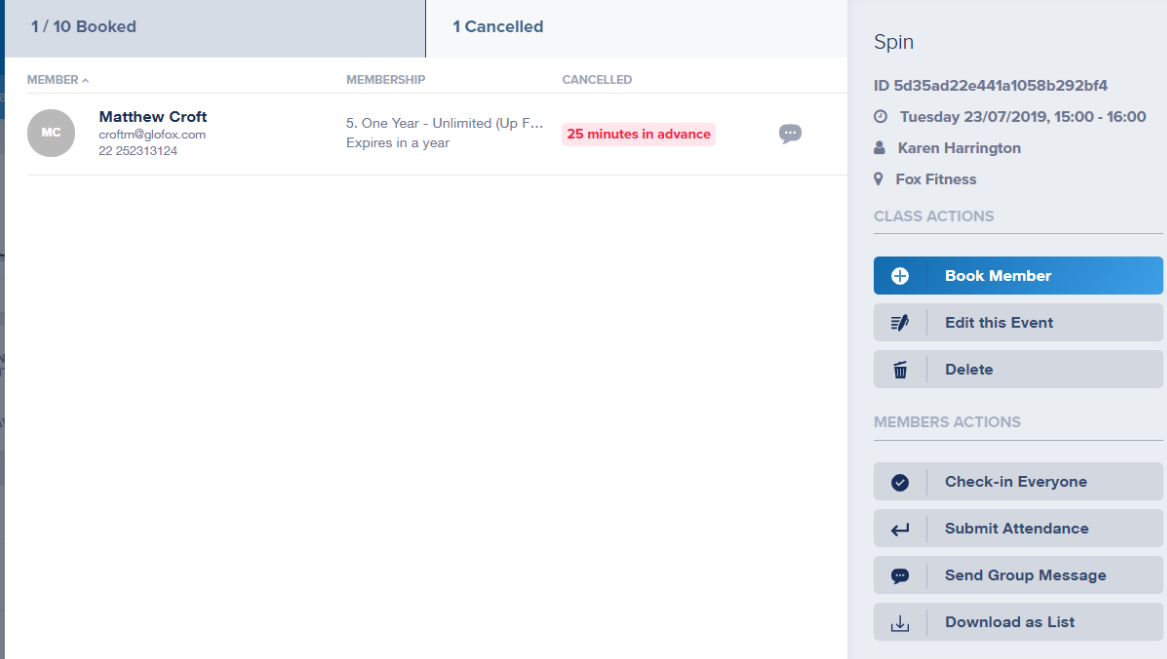 Having trouble? Reach out to support@glofox.com and we can help.