By enabling Late Cancellations in Settings, Clients will be able to cancel their booking, even if it is inside the late cancellation window you set.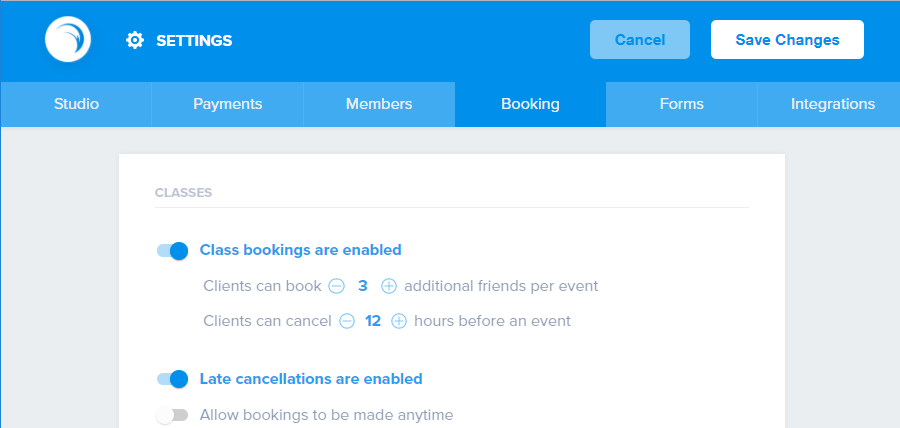 What happens when someone cancels late?
When a client cancels within the late cancellation window, they will be marked in Red in the class's Cancellation list. This will make it easier for you to identify them and penalize them by removing a credit or charging a custom charge. 
The when clients cancel, either inside or outside the cancellation window, they will be treated the same
If your settings give people a credit if they cancel, those who cancel late will get the credit
Clients who cancel late will not receive a Strike.
It is for you to manually penalize those who cancel late in accordance with your terms and conditions.