This article will take you through;
What is Global Search?
Global Search is the search bar located on the top right corner of your Glofox dashboard. It enables you to look up; clients, memberships, classes, courses, appointments, and products. You can use it to find and book clients into classes, purchase products for your clients, or locate a client's information to add an interaction or update their information.
Whatever you use it for, Global Search is a quick and easy to use tool to help streamline your Glofox experience.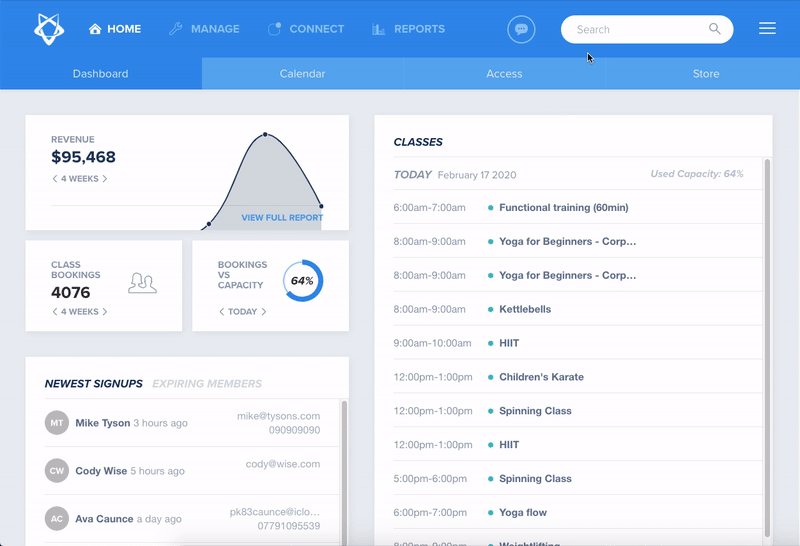 Global Search allows you to make multiple purchases at once. When making purchases, it will automatically filter the method of payment depending on the type of purchase and your chosen settings for payments.
For example;
if purchasing a subscription or recurring membership, only the credit card option will show. When purchasing store items or non-subscription based memberships, all methods of payment will be shown to you (depending on your settings).
There are a couple of ways you can use the Global Search to purchase items or book classes etc.
Searching for a client to purchase a class/course/product for
Search for the client's name

Select the Book/Buy button on the client you want to purchase for

Search the class, course, appointment, memberships or product you want to purchase

Select 'Buy for/Book for' and choose the payment method

Select 'Proceed with Transaction'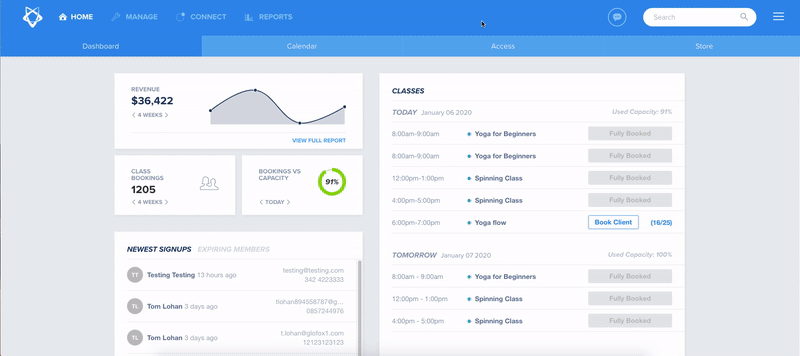 Searching for a class/course/product to purchase for a client
Search a class/course/product name

Select the class/course/product you want to book/buy and select 'Book/Buy'

Search a client's name

Select 'Book for/Buy for' and choose the payment method

Select 'Proceed with Transaction'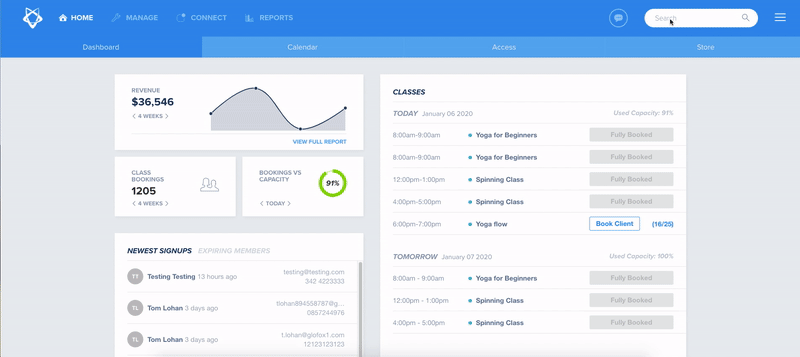 Please note;
All results in Global Search will appear alphabetically. If you are unable to see a client's name in your search, be sure to select the 'View more clients' option at the bottom right of the results panel.
Next steps and additional support
For additional support, reach out to support@glofox.com, and we will be happy to assist you.