You can now update the price of a member's subscription directly from their profile. Previously, the only way to manage this, was to cancel and re-add the membership. With our latest update you can save time and reporting confusion by updating the price directly from the member's profile.
Please note that only Admins and Superadmins can update the subscription price.
To do this:
Navigate to the members profile you wish to edit
On the membership tab on the profile click on the Actions tab and select "Change Price"
Enter the new price and click apply
This new price will apply to the next payment date
The old & new price will be visible in the Membership History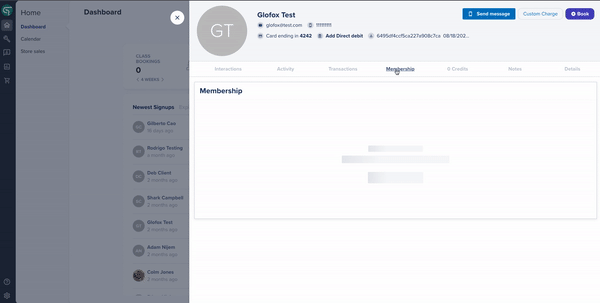 Please Note;
Only unlimited subscriptions and group memberships can be updated this way
You cannot currently update restricted, future or discounted memberships
When updating a subscription that auto-renews, it will not be possible to update the price in the last cycle before the renewal takes place
You cannot increase the price of an Add-On at this time
You cannot increase the price of a membership with a recurring Add-On
Members will not receive a notification of the price change, you will need to make sure members are notified in advance of the change.
If you wish to update the price of multiple members subscriptions at the same time, please see here
For more information or queries on this, contact our support team at support@glofox.com.