This feature is currently in early-access. Please ping the Product team for more information if you'd like to try it.
This article will take you through:
What is two-way SMS?
Two-way SMS is all about creating a seamless, two-way conversation between your studio and your members through SMS messages. Now, your members can reply directly to SMS messages sent by your studio, facilitating more effective communication and engagement.
How to enable replies on SMS
Your members will be able to reply to an SMS that is not marked as a Marketing message.
Remember, you can send SMS messages in three ways:
1:1 Messaging: When you open a client's profile and click the "Send message" button, you can send them a direct SMS.
SMS Blast: In the Manage > Leads or Manage > Clients tabs, you can use the Actions > Send message button, optionally applying filters to target specific groups.
Automated SMS: As part of automated workflows, including Amplify workflows, birthday, class booking, and appointment booking reminders.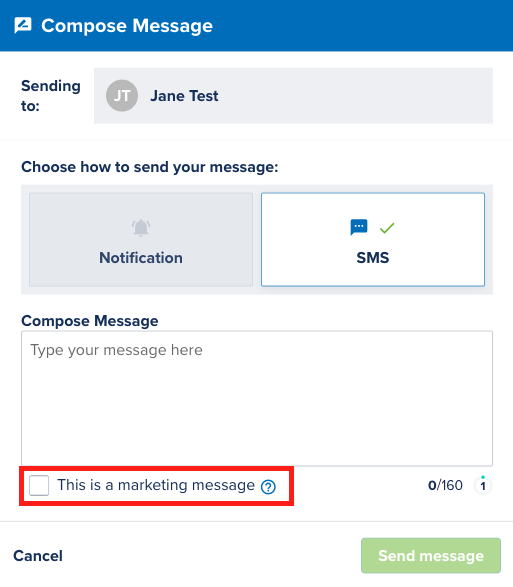 Points to note:
These messages are sent from a real phone number provided by Twilio. If an SMS is marked as a marketing message, replies won't be supported, but your studio can direct recipients to a reply-able phone number.
These messages will use your SMS credits.
Next steps and additional support
If you want to learn more about two-way communication, you can review the below articles: