This article will take you through:
How to access another location on a roaming membership
The member can access another location's details via the Member App. They log into the app, and at the top of the screen, click on the dropdown arrow next to the studio's name.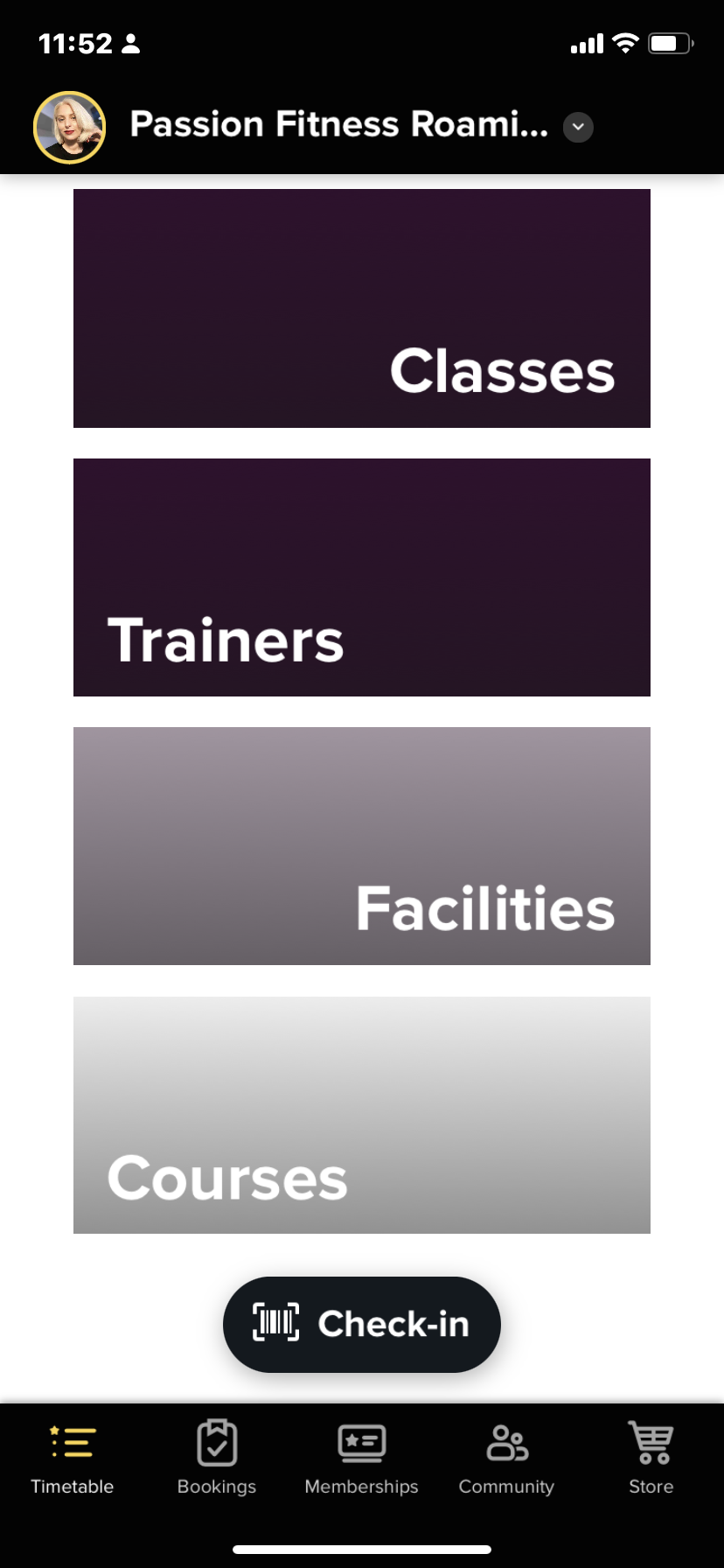 They will then be prompted to select their desired studio and then click 'Change studio'.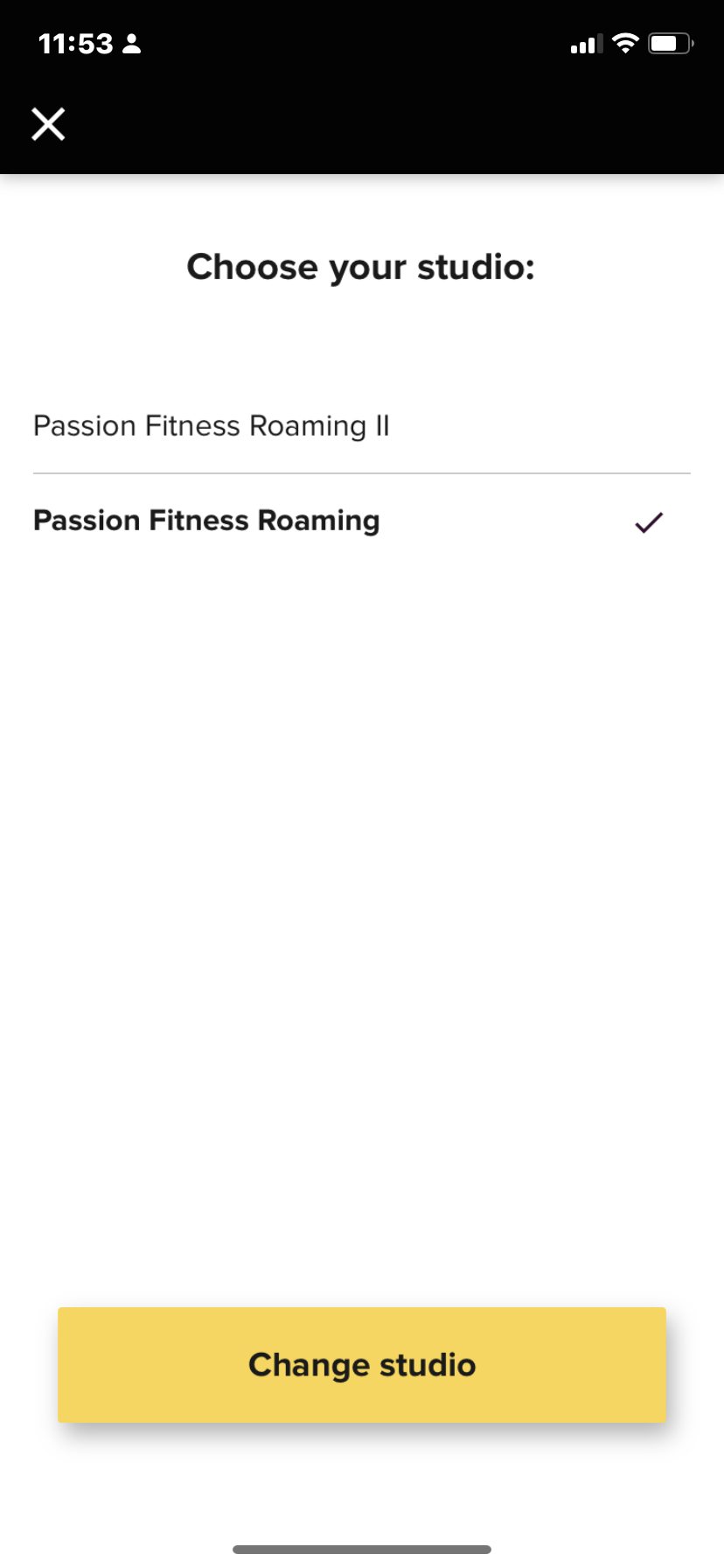 If they have a booking in one studio, but are on another studio's page, they will be prompted to change their studio to view their booking.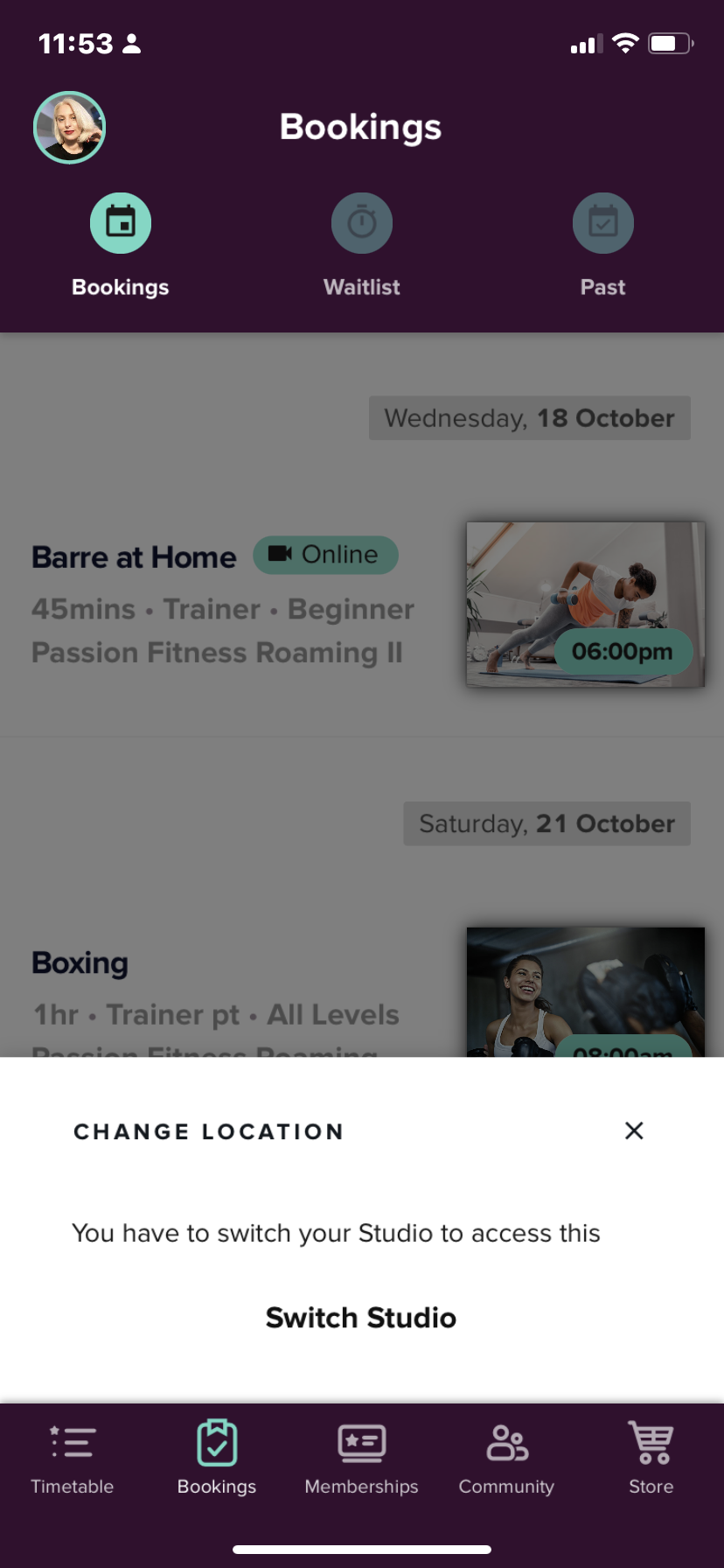 Next steps and additional resources
To find out more about roaming memberships, see the below articles: