This feature is currently in early access. Please ping the Product Team for more information if you'd like to try it.
We are excited to introduce a new feature within the Connect section of the Dashboard that will make it easier for you to communicate with your clients: One-off emails.
This enables you to send an email blast to all your active members, by:
Going to Connect > Messages
Clicking on the "One-off emails" tab
Clicking on the "Send new email" button
Composing your desired email
When ready, clicking on "Send"
You can see this below: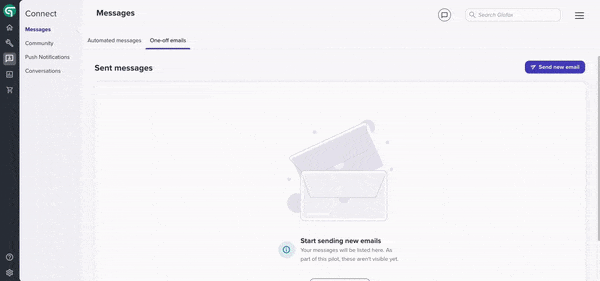 Email blasts are a great way to easily communicate with your entire community. This can be extremely useful for a range of scenarios; some that may be useful to you include:
Promotional campaigns, such as seasonal or other special occasions
Recurring newsletters, to engage with your members
Mandatory alerts, such as the studio being closed on a certain day
Early access notes:
Currently, email blasts are sent to all active members. We'll soon release the ability to better specify which groups of your community you want to target.