Creating a new membership plan is a simple task with Glofox. You can create unlimited membership types and service credit packages all in your Admin Dashboard. To set up a membership, just follow these steps:
Set Up the Membership Details
Go to Manage tab and click Memberships
Click Add
Input the membership details on Details tab e.g. name and description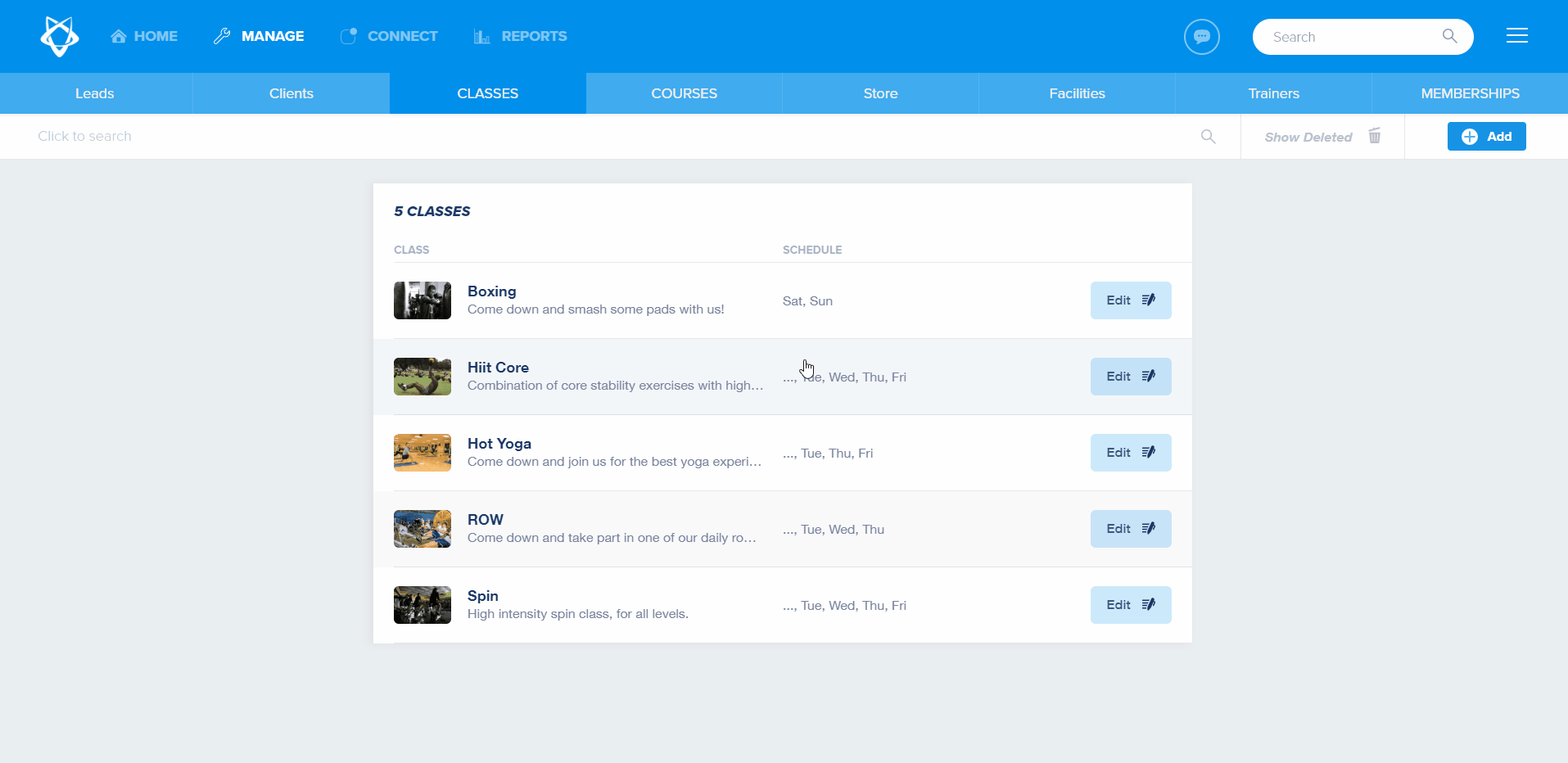 Set Up the Advanced Features (If required)
Click the 'Advanced' button located beside the 'Save' and 'Delete' buttons to reveal the advanced settings.
From here you'll have options to:
Choose to enable the 'Restrict to One Purchase Per Client' option if you want to ensure members can only redeem one complimentary membership
Choose to enable the 'Private' membership option if you wish to allocate users this membership yourself manually. When this option is chosen, the membership will not be shown anywhere other than on your dashboard
If you have multiple locations and Roaming set up, you can choose to set the membership to a roaming one. Once enabled, select the other studios that you own from the list that appears. This will be the studios that this member can be used in
Choose to enable if you want is the option to set the membership as a Trial, however, if you want to set up a Trial membership. We'd suggest following the steps in this article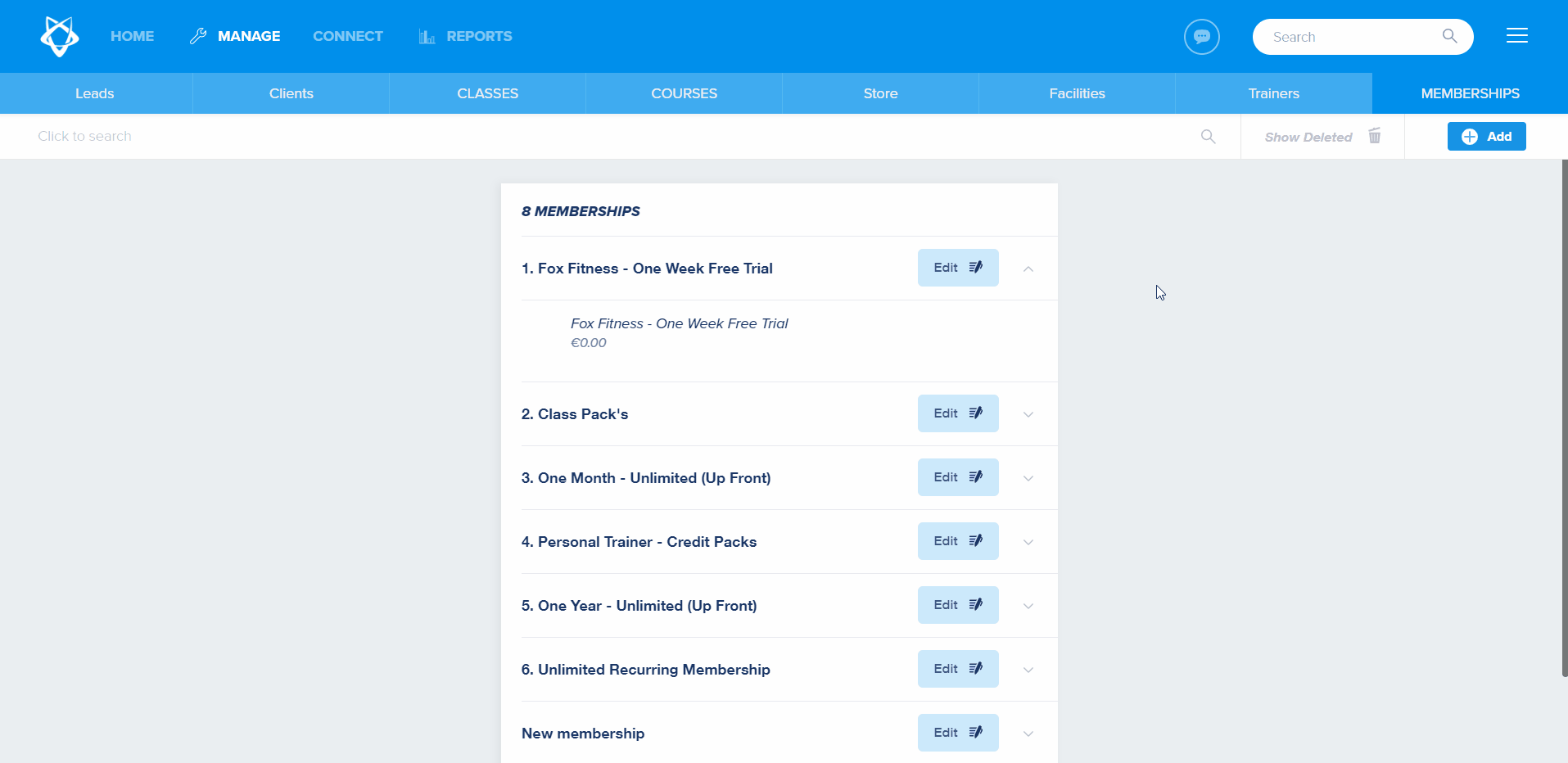 3. Add the Payment Plan for your New Membership
Click on Plans
Enter the Name of your plan
Select the Type of plan you wish to create:

Membership
Service Credits Pack
Membership
To set up a membership, check out our article below which runs through the payment options available:
What payment settings are there available to choose when creating a membership plan?

Service Credit Pack
To set up a Service Credits Pack membership, check out our article below:
How do I create a Service Credit Pack?

Having trouble? Reach out to support@glofox.com and we can help.