Clients can register themselves in your Member App or Website Portal. However, if you wish to add or register a client/member yourself through the Dashboard, just follow the steps below:
Go to the Manage tab and click 'Clients'
Click the blue 'Add Clients' button
Enter the client's details like name, gender, phone, email, etc. (name, email address and gender are required to add a member
Click 'Add Member'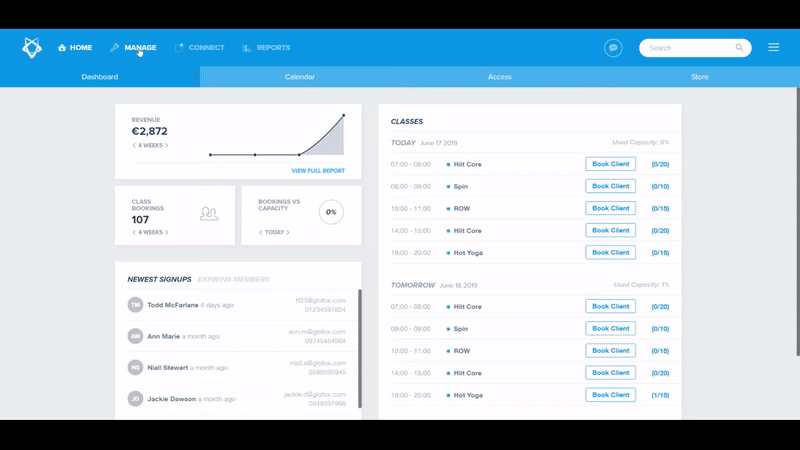 The client can now be assigned a membership via their profile and booked into classes. Note that the email used here is the email address that the member must use to login to your Member App or Website Portal.
The client will need to click register when logging into the Member App or Website Portal. When they register, they are asked to create a password for their account. This will then merge into the account already created through the dashboard if you had already created one.
Having trouble? Reach out to support@glofox.com and we can help.