Creating a service credit pack is a simple task with Glofox. The 'Service Credits' payment pack gives the member class credits. 1 credit is used to book 1 class or 1 appointment.
To setup a service credits pack:
1. Input the service credits pack details e.g. name and description, just as you would with a regular membership. Add advanced settings if required.
2. Switch to the 'Plans' tab.
Enter the plan name.
Under type, select 'Service Credits'.
Input the price for the service credit pack you are creating.
Click 'Add Service Credits'.

Enter the number of class passes the member should receive under this plan.
Select the classes / facilities / trainers that are bookable with these passes.
Set an expiry date for the passes, if required e.g. expires after 6 months.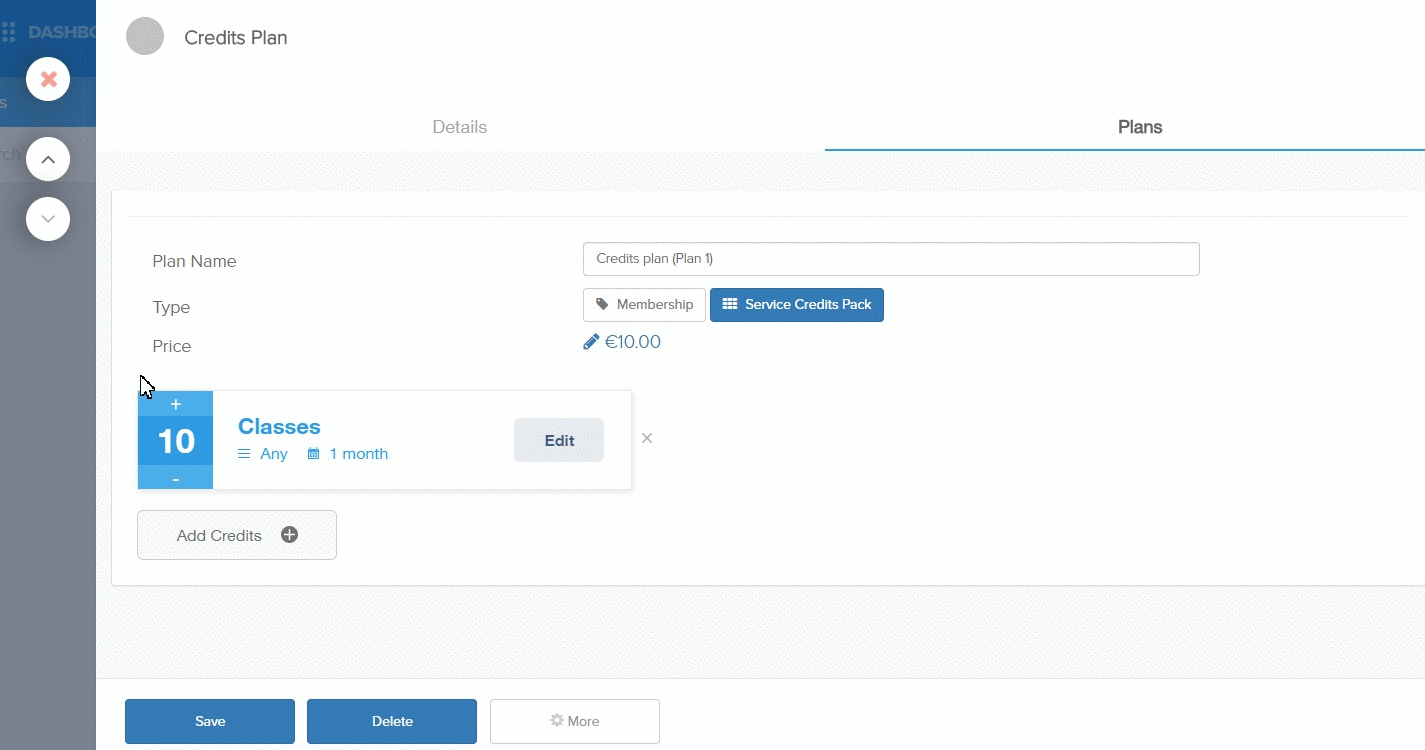 To set up more than one plan option, click the plus icon located in the top right corner of the box above.
Once you have saved your new service credits membership and it is not set to private, your members will have the option to view, book and pay for the membership through your Member App or Website Portal.