Creating a Service Credit Pack is a simple task with Glofox. A Service Credits Pack gives the member a predetermined number of credits. 1 credit is used for 1 booking.
To set up a Service Credit Pack, just follow these steps:
Go to Manage tab and click Memberships
Click Add or edit if there is an existing membership you want to edit
If creating a new membership, input the Service Credit Pack details e.g. name and description, just as you would with a regular membership. Add advanced settings if required.
Go to the Plan tab
Click Service Credits Pack
Enter the plan name
Input the price
Click 'Add Credits'

Enter the number of Credits the member should receive under this plan
Select whether Classes/Facilities/Appointments are bookable with these Credits
Set an expiry date for the Credits if required

Click 'Save'
Please note: You can only choose one category per Credit pack so if you want the member to get Class Credits and Facility Credits in the same plan, you will need to click 'Add Credits again and choose your settings before clicking 'Save'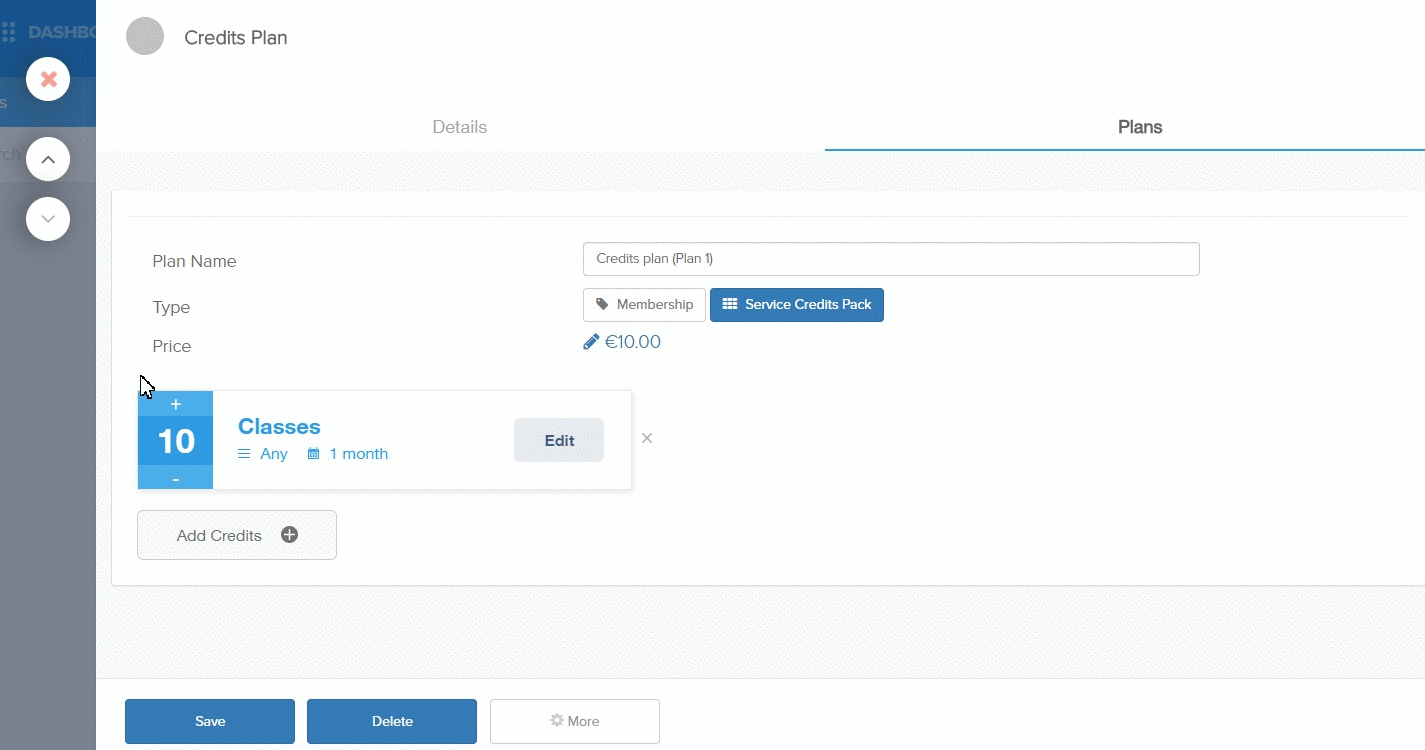 Having trouble? Reach out to support@glofox.com and we can help.