This article will take you through;
What is a Service Credit Pack
A 'Service Credit Pack' is a pack of class credits that your client can use against a pre-determined number of services. One credit is used for one booking. 'Service Credit Packs' aren't usually considered 'Memberships', but they can be set up from the same place.
There are three types of 'Service Credit Packs' you can set up;
Classes

Appointments

Facilities
How to Set up a Service Credit Pack
Setting up a 'Service Credit Pack' with Glofox is simple, from the Dashboard, follow these steps;
Go to the 'Manage' tab and click 'Memberships'
Click '+Add' or edit if there is an existing membership you want to edit
If creating a new 'Credit Packs', input the details e.g. name, description, just as you would with a regular membership
Then go to the 'Plan' tab
Click on 'Service Credits Pack'
Click 'Add Credits'
Enter the number of credits the member should receive under this plan
Click 'Edit' to select;

If Classes/Facilities/Appointments are bookable with these Credits
If All/One/Multiple services are bookable with these credits
If and when the credits have an expiry date

Once you select your desired options, click 'Save'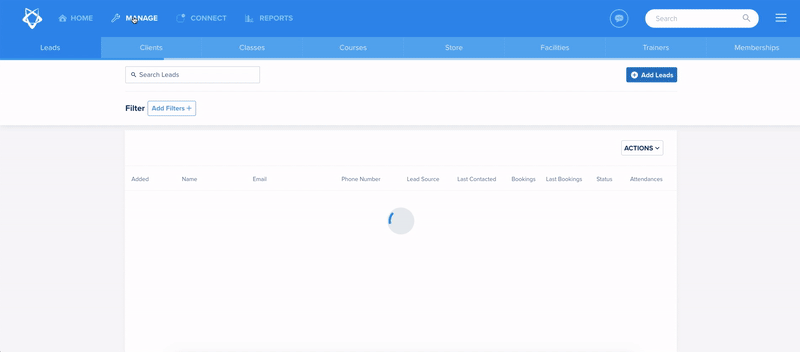 Please note;
You can initially only choose one category per 'Service Credit Pack'. If you want your client to have, for example, 'Class Credits' and 'Facility Credits' in the same plan, you will need to click 'Add Credits' again after setting up the first pack. This will bring a new pop-up for you to edit, do this before clicking 'Save.'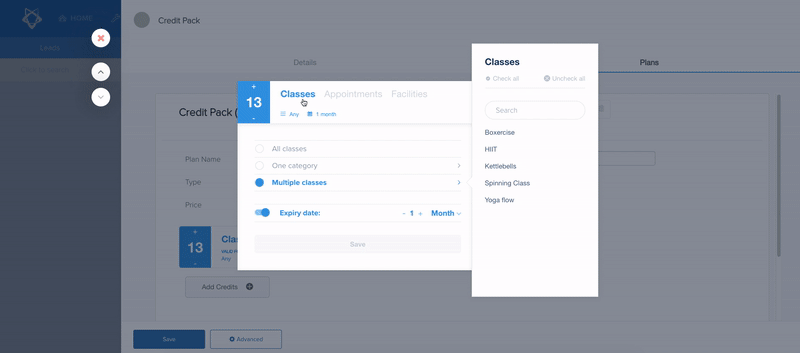 Next steps and additional support
Do you want to find out more about Memberships? Read the below articles;
For additional support, reach out to support@glofox.com, and we will be happy to assist you.