We've created a simple way for you to track members entering your gym or studio at the front desk. In this case you have two options for Access control:
Mobile App Barcode Access - Members are assigned barcodes made up from the digits in their mobile phone number on Glofox, click here, to learn how members access their barcodes
OR
RFID - Key Fob Access Control - if you are looking to purchase key fobs, contact us at support@glofox.com and we can put you in contact with our supplier
Once you have selected which form of Access Monitoring above, you will then need to:
Implement a basic scanner – we recommend the Honeywell Genesis 7580g, again if you need to get in touch with our supplier, feel free to contact us at support@glofox.com.
Settings that need to be in place for Access Monitoring to work
To setup Access, just follow these steps:
Click on the ☰ icon on the top right of the dashboard
Click 'Attendance'
Click the dropdown cursor beside 'ATTENDANCE'
Toggle on Access logging, so that it turns blue
Scroll down to 'BARCODE SCANNER'
Toggle on 'Allow the use of a barcode scanner' button, so that it turns blue
You have the choice to toggle on the barcode scanner sound
Click 'Save Changes'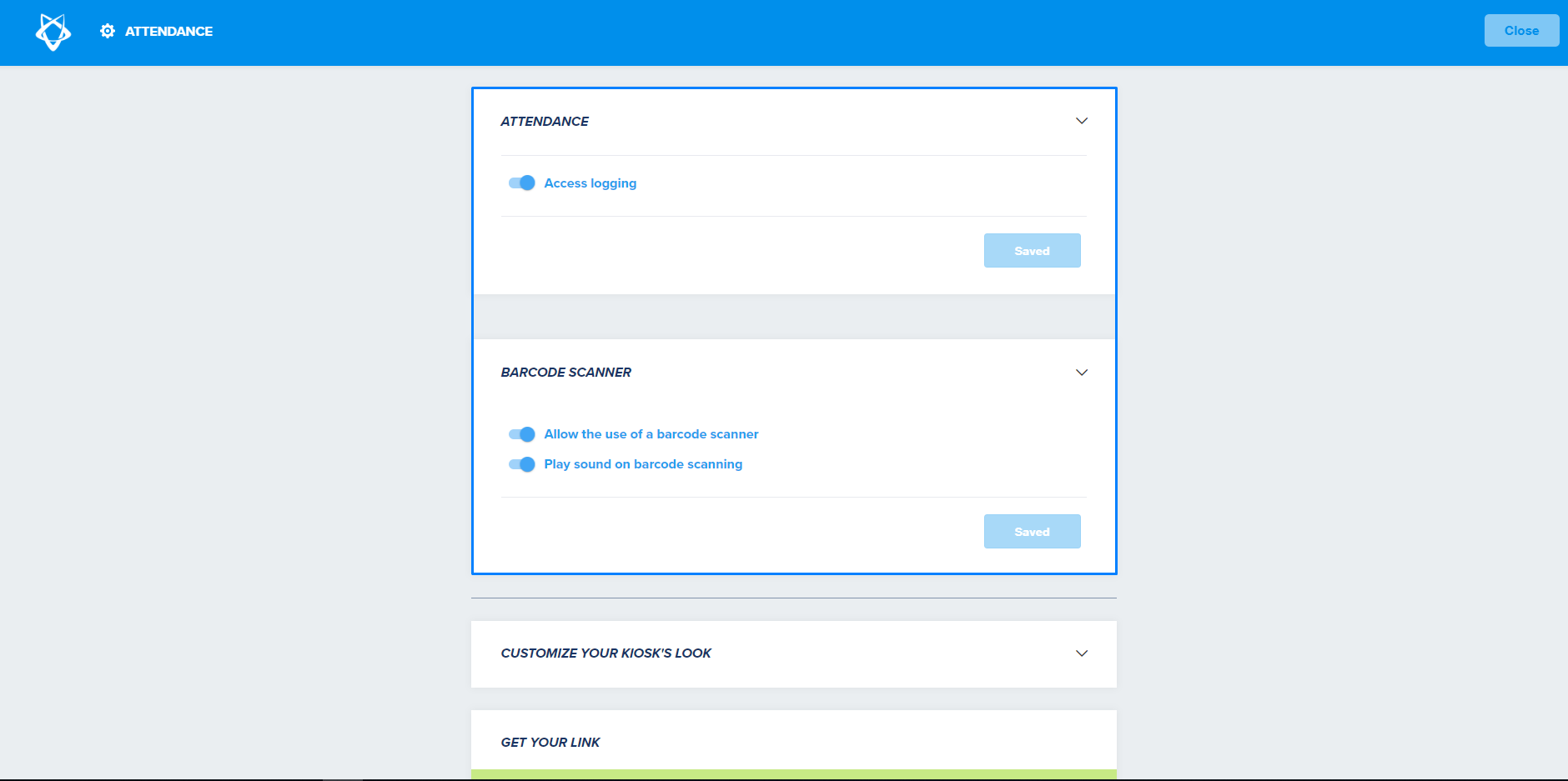 How does Check in via barcode work?
How does Facility check in via Barcode work on the app?
Implementing a Scanner
We recommend the following scanner and stand:
Having trouble? Reach out to support@glofox.com and we can help.