This article will take you through;
What is a Private Membership?
A 'Private Membership' is a membership that you hide from the 'Member App' and 'Website Portal'. However, you may still sell the membership manually through the dashboard or by sharing a direct link to the membership.
'Private Memberships' are useful for many reasons, maybe you want to set up a discounted membership or offer special terms for a specific group of people, or maybe you just want to restrict the sign-ups to a target audience of your choice.
How to set up a private membership
To set up a private membership, follow these steps;
Navigate to the 'Manage' icon on the left sidebar and click 'Services'

Click 'Add' to create a new membership or click into an existing membership that you wish to make private.
Click the 'Details' tab to set up or update your membership details
On the 'Details' tab, scroll down and click the 'Advanced' button
Toggle on the 'Private' option
Click the 'Plan' tab to set up or update your payment plan
Click 'Save'
Sharing a link to a private membership
You can sell your membership through the dashboard, but there may be times when you want to send a client a direct link to a private membership so they can complete the purchase themselves, to do that, follow these steps;
Go to 'Manage' on your Glofox dashboard
Select 'Memberships'
Go to the specific membership plan you want to share
Click on the 'Plans' tab
Select the icon and the URL to this membership will be copied to your clipboard
Now you can paste the URL into an email or private message, social network, or wherever you went to send the membership to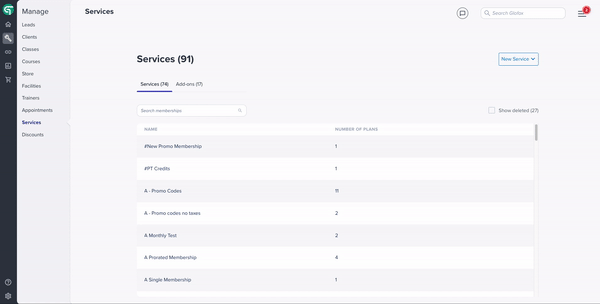 Please note;
You can share a link on private and public memberships.
Killing a shared link to stop sign-ups
There is no limit on how many people can purchase private membership through the link shared from your dashboard. However, you may want to give this offer end date or stop sign-ups after a certain number of sign-ups is reached. The best way to do this is to use a service like Rebrandly to kill or re-direct links after they have been sent out.
Sign up to Rebrandly
Paste in the membership link you want to shorten and eventually kill
Share your new Rebrandly link with whoever you like
When you are ready to end sign-ups to this membership, sign in to Rebrandly and click the link you want to end
Click the 'trash can' icon and 'DELETE' to delete access to this link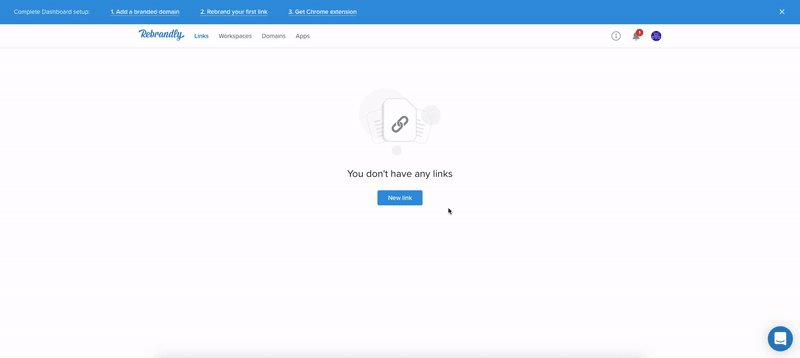 Please note;
As this is a third-party app, we can't guarantee this process won't or hasn't already changed.
Next steps and additional support
To find out more about 'Memberships' read the articles below;
For additional support, reach out to support@glofox.com, and we will be happy to assist you.