You can send an SMS to a filtered list on the Leads tab and the Clients tab under the Manage section of the dashboard.
Some examples of when you may use could be to notify all the trialers who are expiring in the next 2 days who have booked more than 3 times, to let them know about their membership options or to all your active members who haven't attended any sessions in the last week, to re-engage them!
You can easily send SMS to a filtered list by just following the steps below:
Go to Manage

Click on the Clients tab

Click filter and choose what filters you want to apply so to get the list of clients that you would like to send the SMS to

Click the "Actions" drop-down

Select "Send Message"

Type in your message and click "Send Message"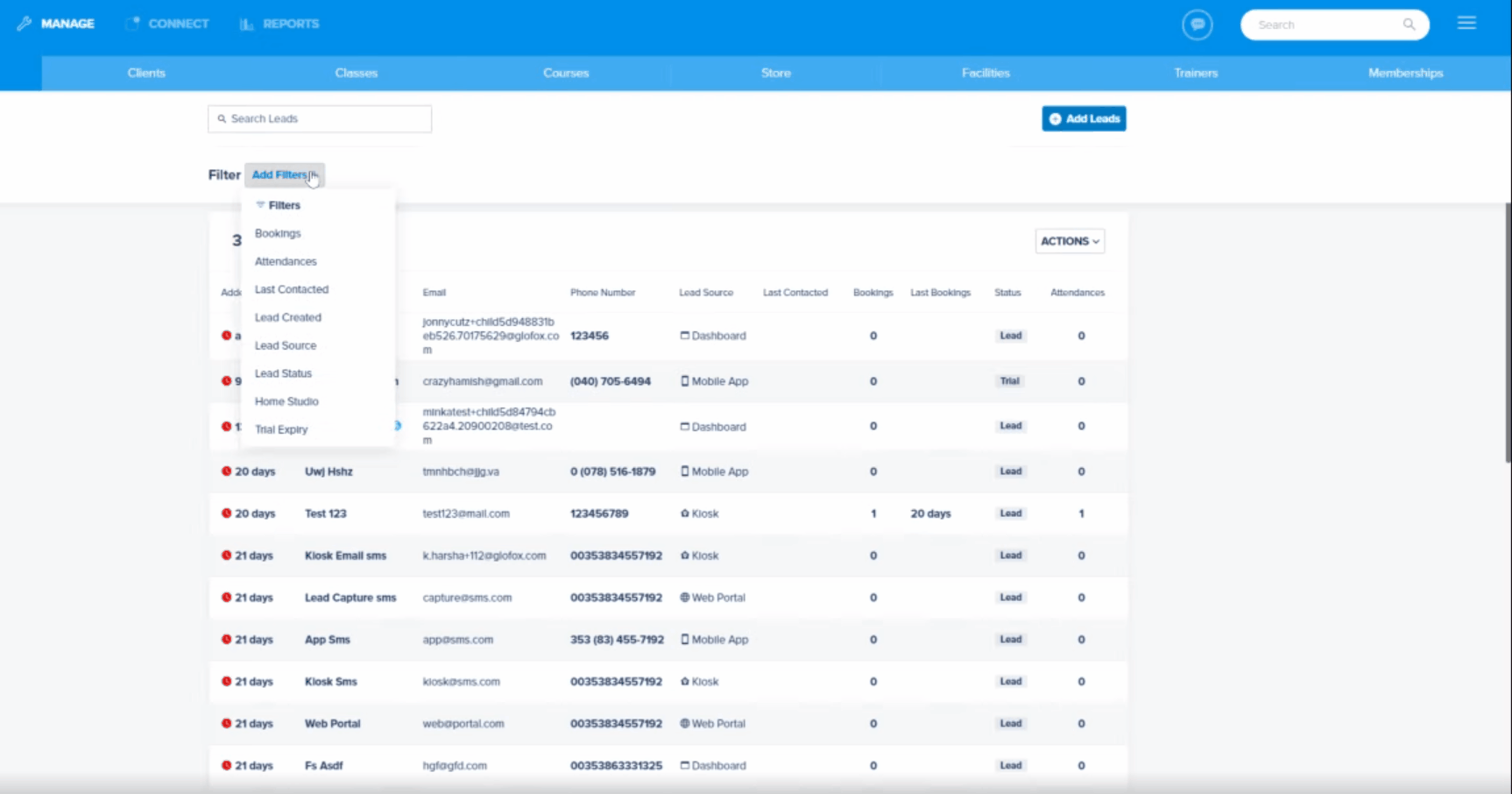 Having trouble? Reach out to support@glofox.com and we can help.