This feature is currently in Beta.
1 SMS credit = One 160 character message to 1 client
If you send a message that is over 160 characters, this will deduct more than one SMS credit from your account.
Similarly, if you send a bulk message to multiple clients (e.g. 10) this will deduct a credit for each message sent to each individual client (e.g. 10 SMS credits will be deducted for sending a 160character message to 10 clients).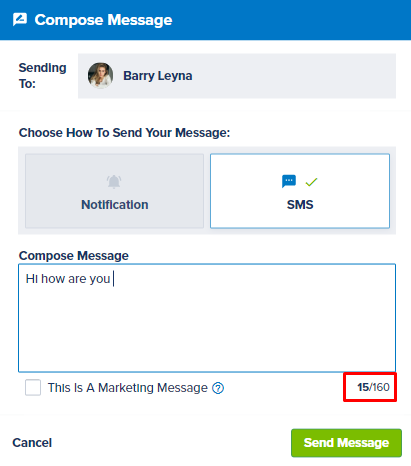 Having trouble? Reach out to support@glofox.com and we can help.