If you have a full class, but a regular client turns up that you are happy to train, you can quickly and easily do this, provided you have 'Allow staff to increase class capacity' enabled. 
To enable this setting, just follow these steps:
Click on the Settings icon in the bottom left of the Dashboard
Click on the 'Booking' tab
Click open on the Classes drop-down window
Scroll down to 'Staff can increase class capacity of fully booked classes to book more clients'
Toggle the button on, so that it turns blue
Click 'Save Changes'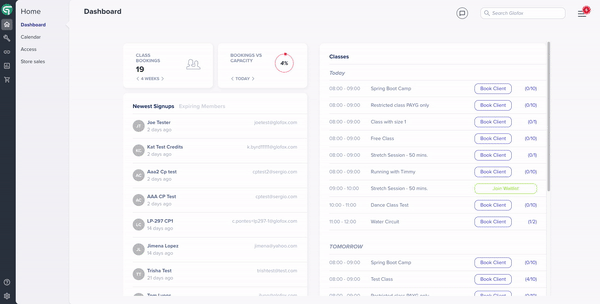 Please Note:
When enabled, you and your team (Trainers, Receptionists and Admins) will be able to book a client into a class which is already fully booked from your Dashboard or from Glofox Pro.
You will get a notification ensuring you know that this will increase the class's capacity before successfully adding the client to the booked list. 
Once you have this setting enabled, to book a client into a fully booked class, just follow these steps: 
Click onto the Class that you want to overbook a client into
Click the 'Book Member' button
A popup will come up stating 'Increase Class Capacity? Booking this client will increase the capacity set for this class', click 'Yes'
This will raise the class capacity by 1, and book the member in you have selected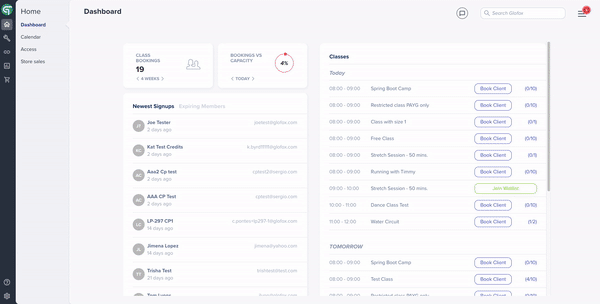 Having trouble? Reach out to support@glofox.com and we can help