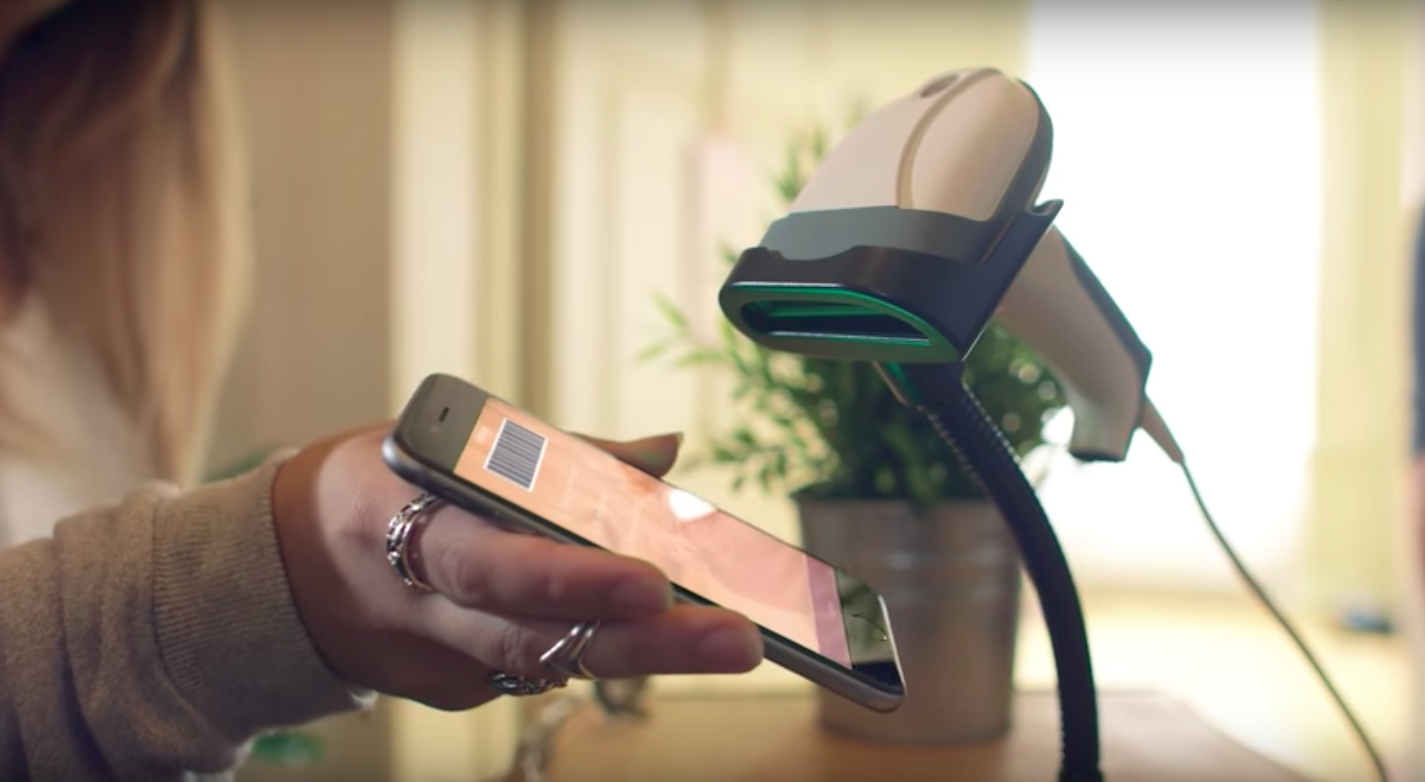 This article will take you through;
What are barcodes and scanners used for?
Barcodes and scanners are used by fitness facilities worldwide to track attendance and streamline front desk operations. There are many reasons why you might want to set up a barcode and scanner system in your facility. You might want to open your Gym 24/7 with limited front desk coverage, you might want to track attendance for marketing purposes, or you might want to make your front desk check-in more convenient and less congested.
The only cost you will incur with this type of access control system is the purchase of a scanner. However, you may opt to purchase barcodes online instead of using the ones automatically generated by Glofox.
Assigning barcodes to your clients
Access control via barcodes and scanners is easy to set up. Glofox barcodes are automatically generated using Code 39 technology. This is a simple form of barcode that is generated purely by numbers. In Glofox, the barcode is generated based on the phone numbers of your clients'.
To set this up, you will need to have 'Access Logging' enabled and 'Allow the use of a barcode scanner'. To enable these settings, follow these steps;
Click on the ☰ icon on the top right of the dashboard
Click 'Attendance'
Enable the settings below: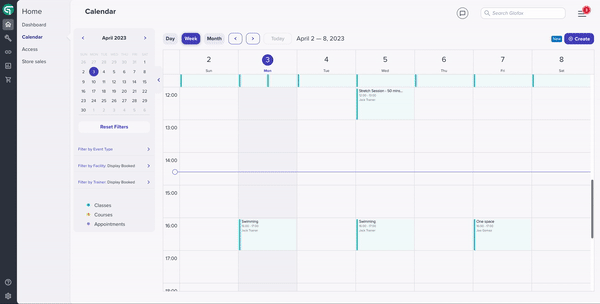 With these settings enabled, your clients' unique barcode will be visible on their app.
If your client doesn't have a phone number listed, you can type in a barcode manually. To do this, follow these steps;
Enter your client's name into the global search bar or locate their account from the 'Clients' tab
From their account, click the 'Details' tab and scroll down
Click 'Assign Barcode'
Enter the barcode number of your choice

Click on 'save changes' once new barcode assigned or changed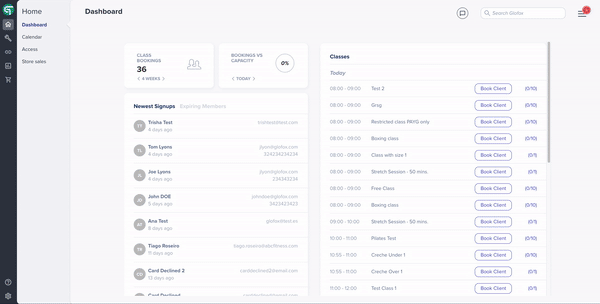 Please note;
If you enter a barcode manually, you will override any previous barcodes generated by Glofox.

If you are using phone numbers for barcodes then any number uses characters such as + will not be functional when scanning.
Selecting a barcode scanner
Once you have set up your clients' barcodes, you will then need to source an appropriate barcode scanner. We recommend the Honeywell Genesis 7580g as it integrates with Glofox easily. If you have been previously using a scanner and wish to continue using it or wish to source a different one, the requirements are that in order for the Scanner to scan barcodes on screens it must be capable of scanning 2D and plug into a computer via USB.


Please Note:
If you choose to go with a different make/model of Scanner than the recommended we cannot guarantee it will work
How does my client check-in with their barcode
For your clients to access their barcode for check-in, they need to follow these steps:
Have the client open their app and login

Navigate to the bookings tab on the bottom of the app

Click the little circle with a barcode image in the bottom right corner

The clients' barcode will be here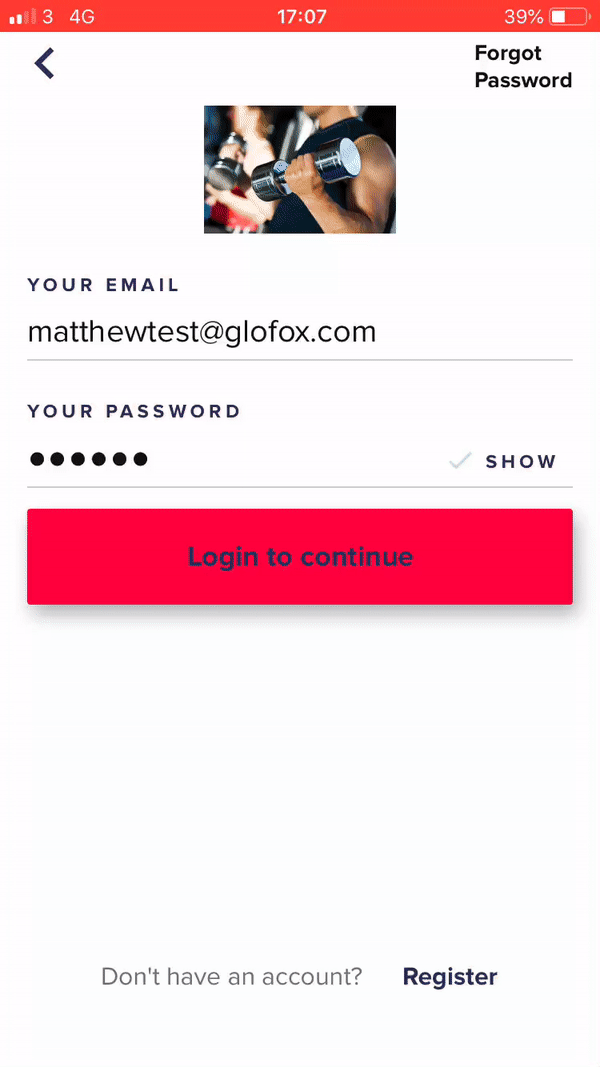 Once your client has their barcode open, follow these steps to complete barcode check-in;
Ensure the access scanner you have has been plugged into the USB port of your computer

Ensure you have the Glofox Dashboard open, with the page in focus.

Your client will then place the barcode underneath the scanner until it beeps, signaling they have been checked-in to your facility.

Glofox will automatically save the clients' check-in to your facility. It will be visible in the 'Access' tab of your dashboard. If the member is booked in for an event in the next hour, they will automatically be checked in for that event
Please note;
Clients on a service credit pack or who are PAYG will not be granted access unless they have class booked within 30 minutes of them scanning.
Next steps and additional support
Once you have your access control system in place, you will likely want to monitor access to your facility, this can be done through the access tab on your dashboard. Read the article below for more information;
To upgrade to our Glofox Platinum package or for additional support reach out to support@glofox.com.