This article will take you through;
What is the check-in kiosk?
The check-in kiosk is an integration offered to all Glofox Platinum customers. It's a self-check-in service to add convenience and efficiency to your client check-in process. The idea is that the check-in kiosk will free up your trainers' time ahead of class; instead of booking in latecomers, the trainer will direct them towards the check-in kiosk to book themselves in. This will give your trainers and possibly your receptionists more time to spend welcoming newcomers, catching up with clients and getting the studio ready for the session.
Walk-in members can also book into a class that has an open slot, provided they have credits or if the class on offer is free (If they have to purchase the class, they will be directed to the reception to pay). With the Kiosk app, you can gain better insights into member booking behavior, for example, clients that book but don't show up, booking last minute, etc.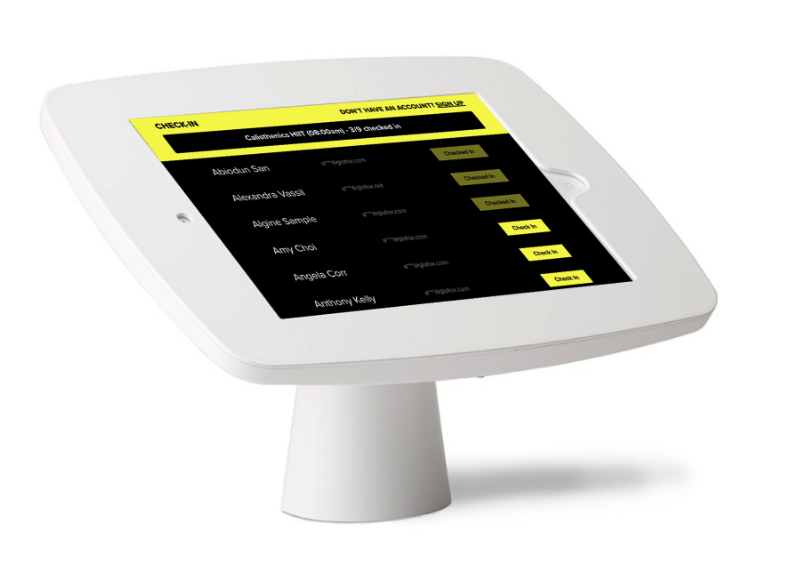 How to set up the check-in kiosk
To set up the check-in kiosk follow these steps;
Click on the ☰ icon on the top right of the dashboard
Click 'Attendance'
Scroll down to the 'Get your link' button, and click copy
Send this link to yourself, so that you can open this link on your tablet
Open link using a web browser such as Chrome on your tablet
Enter your admin email and password to log in
Copying your link in order to send to tablet;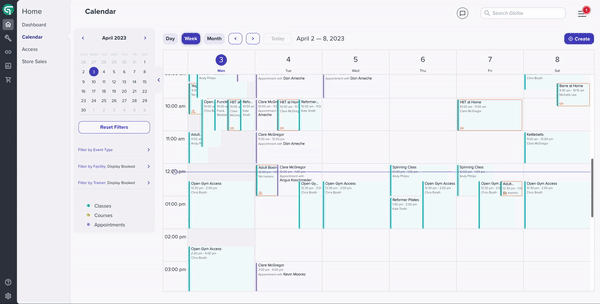 Once you paste the copied link and open it on your tablet it will look like this: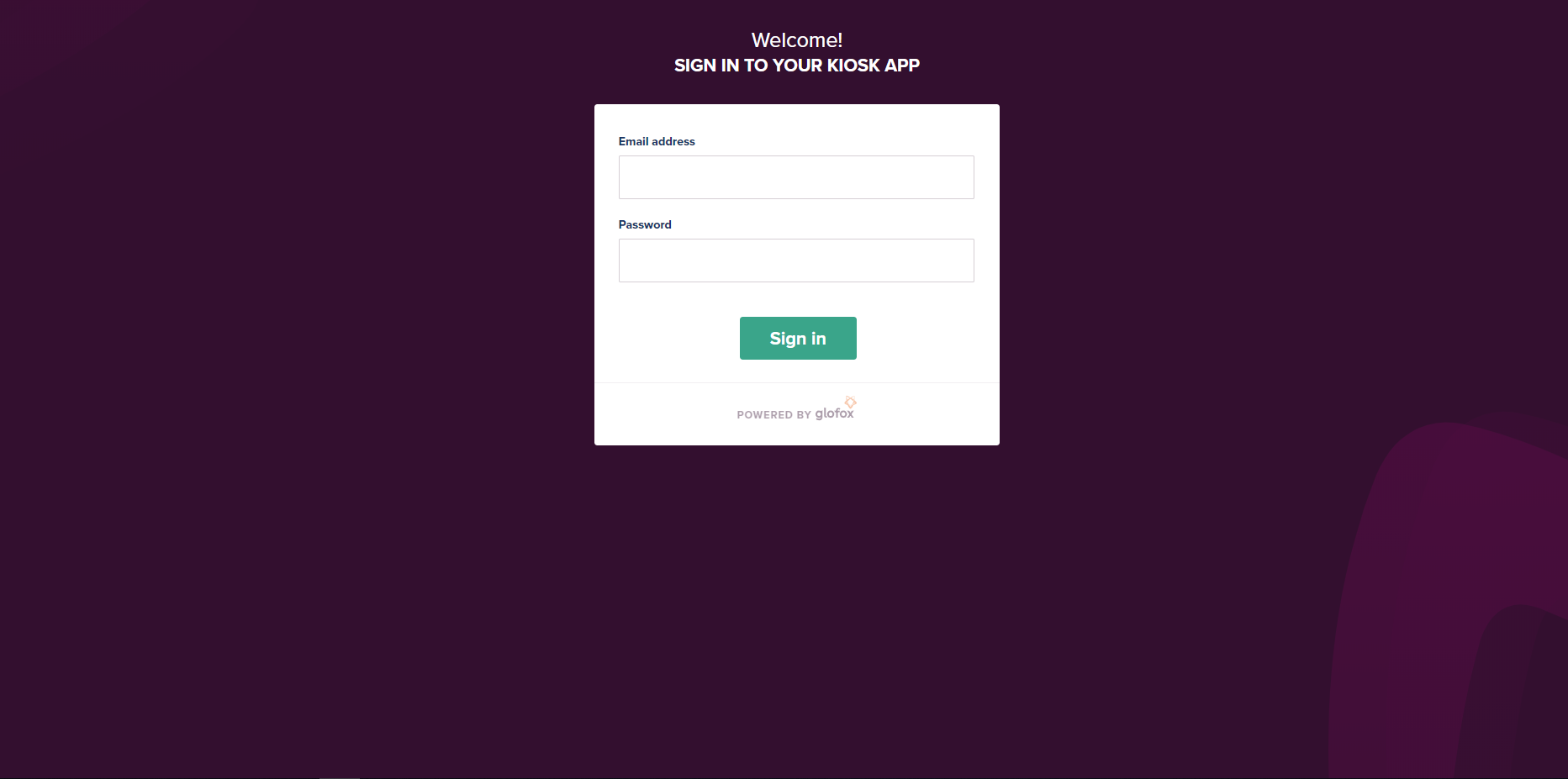 Please note;
For the ideal experience, open the kiosk link on a tablet, and leave it beside the entrance of the facility, so that members can easily find it, and check into classes on their end
Check-in clients from the check-in kiosk
Checking into classes with the check-in kiosk is easy, and there are two ways to do it, 'Class View', or 'Search View'. 'Class View' will allow your clients to book themselves into upcoming classes by showing the latest classes on the kiosk. Alternatively, the 'Search View' will allow your clients to search for their name in the check-in.
Class view;
Search view;
Check-in clients without the check-in kiosk
You can check-in clients manually, without the check-in kiosk. This can be done via the;
Class Booking List
Member Profile
Global Search Booking
To find out more about manually booking into a class, read the below article;
You can also check-in clients with a barcode and scanner. For more information on this read the below article;
Please note;
If you have Access Logging turning on in your setting, Glofox will automatically mark any of these clients as attended in a class if they have one booked within the next hour.
Creating profiles from the check-in kiosk
In the check-in kiosk, in either search view or class view, new clients can create a profile. To do this, they should follow these steps:
Click the 'Sign up' button in the top right corner
Enter their details
Agree to the Terms & Conditions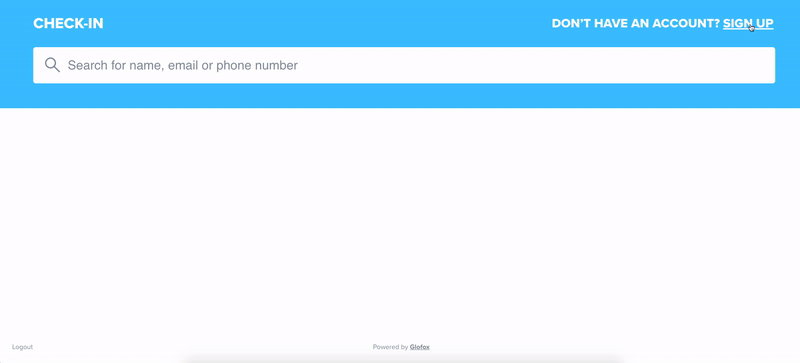 Next steps and additional support
Once you have your check-in kiosk in place, you will likely want to monitor access to your facility. This can be done through the access tab on your dashboard.
For more information on setting up Access Control here or reach out to support@glofox.com.