This article will take you through;
What is Mailchimp?
Mailchimp is a marketing automation platform and an email marketing service.
Whether you're just starting out or you're already a pro, Mailchimp's easy‑to‑use email builder has the tools you need to grow your business.
How to integrate Glofox with Mailchimp
To integrate Glofox and Mailchimp you must first collect two things from Mailchimp:
Once you have both, follow these steps;
Click on the ☰ icon on the top right of the dashboard
Click 'Settings'
Click on the 'Integrations' tab
You will see the 'Send Emails through Mailchimp' section
Enter your API key, and Mailchimp mailing list
Click 'Sync' and within 30 minutes, your Mailchimp list will be updated
This will sync over all Clients in your Studio over to a list in Mailchimp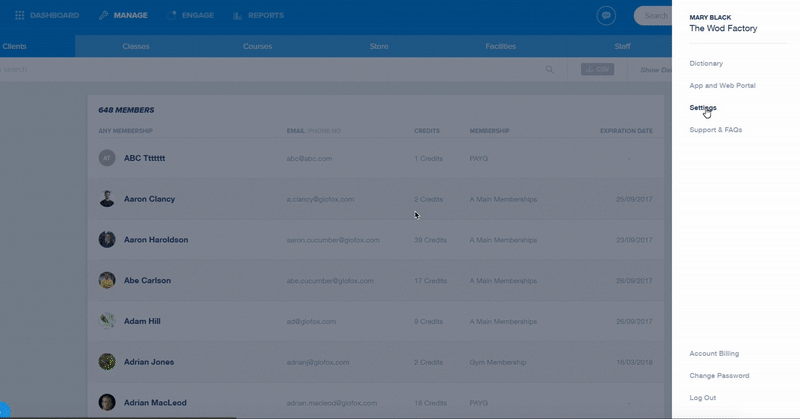 Mailchimp price structure
Our Mailchimp integration is only available to customers on one of our Gold or Platinum plans.
For more details on Mailchimp's pricing, see below:
Next steps and additional support
For further questions on Mailchimp, visit their support site here. To find out about GDPR and how it affects email marketing, read the below article;
For additional support, reach out to support@glofox.com, and we will be happy to assist you.