This article will take you through;
What is ClassPass
ClassPass is the leading fitness and wellness membership connecting members to a variety of fitness experiences, including yoga, cycling, Pilates, barre, running, strength training, dance, sports, videos and more.
From the end user's (gym go-ers) point of view, the price of the membership depends on the plan type and city. The number of classes you can take and the number of times you can go to the same studio depends on your membership plan.
From the gym/studio owners' point of view, ClassPass allows you to list your class schedules on their platform. ClassPass members can then search, find and book openings. Every time someone books a class with you, you get paid. It can help you fill underperforming classes and potentially attract new members.
You can see their map of locations here; ClassPass locations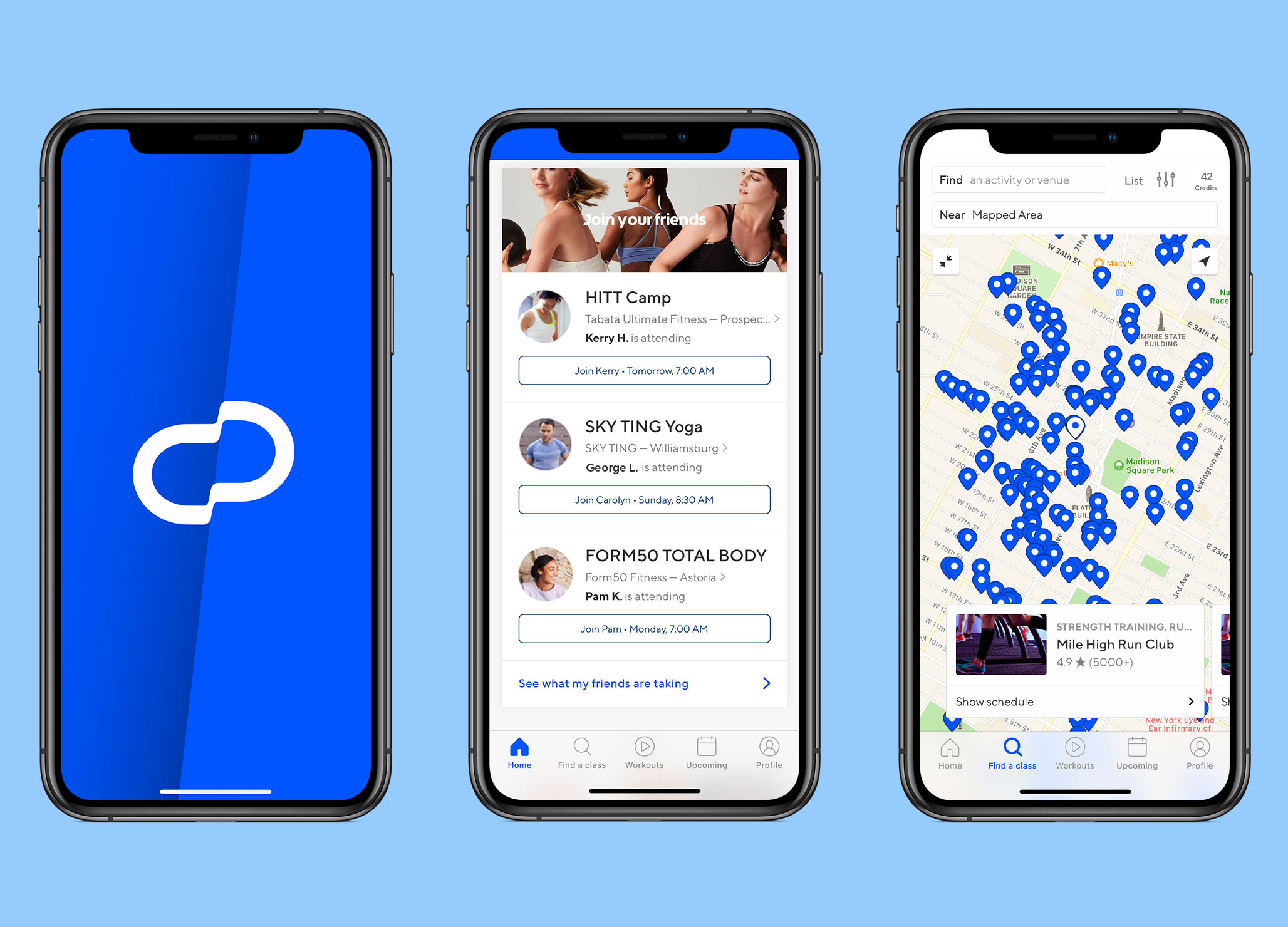 How does this integration benefit Glofox customers?
With Glofox's ClassPass integration a gym/studio can manage your timetable from within Glofox and also make classes available on the ClassPass website/app.
The two-way integration makes sure that if someone books a class via ClassPass, it is updated and added to Glofox so that the capacity of the class is correctly reduced in Glofox.
In Glofox you can set which classes are available in ClassPass. You can also set how many spaces are available to ClassPass.
Example: If a class has a size of 20 in Glofox you can send 10 spaces to ClassPass. This means ClassPass can book at most 10 slots for the class. In Glofox your members can fill up the 20 spaces.
Using the example above, your Glofox members booked 15 spaces, the ClassPass limit will be reduced to 5 spaces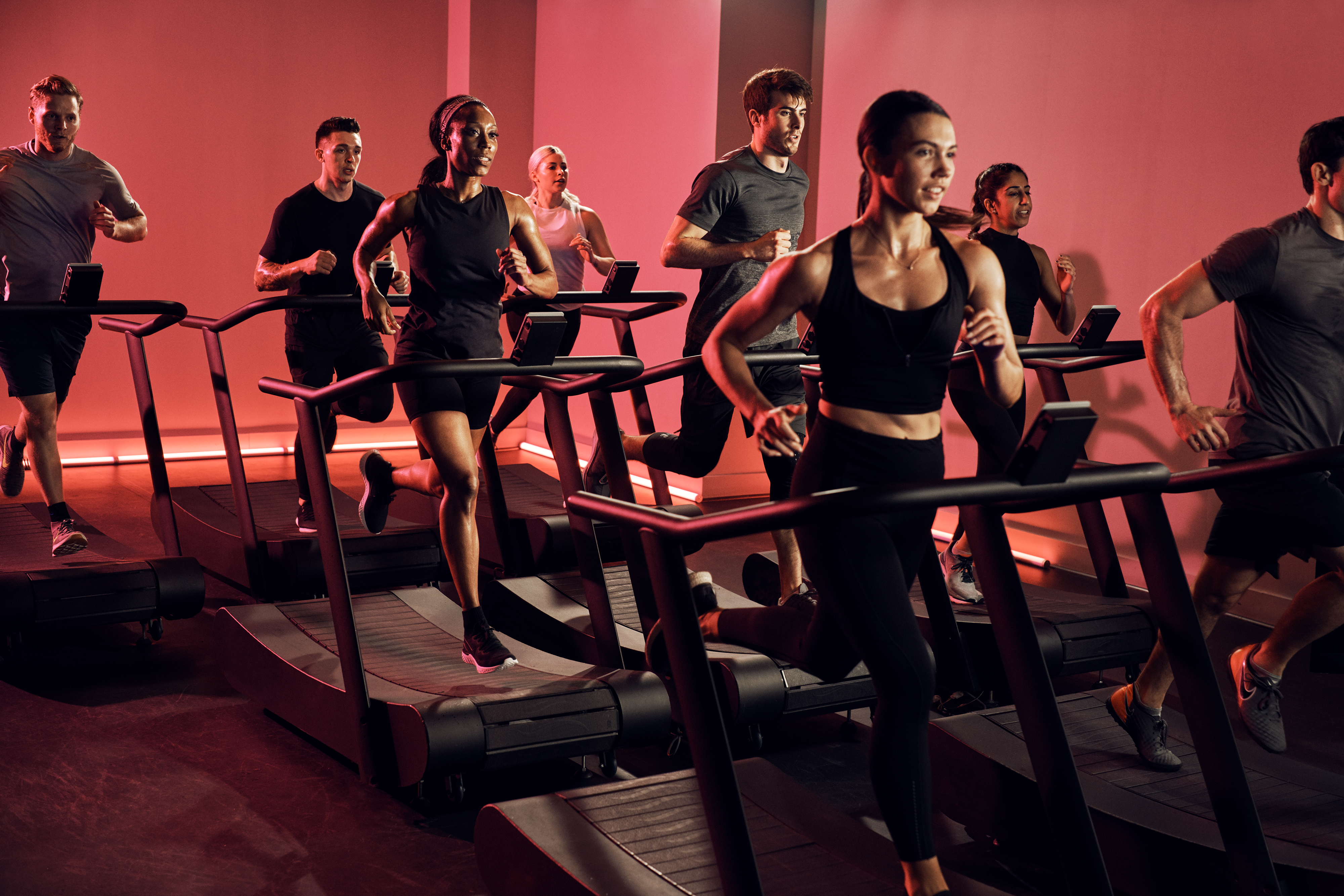 How to integrate Glofox with ClassPass
First, you must register your gym/studio with ClassPass, you can do that here;
To set up the Glofox integration follow these steps;
From your Glofox dashboard click the

☰ icon, located on the

top right corner
Click 'Settings'
Go to the 'Integrations' tab
Scroll down to 'Integrate with ClassPass'
Click 'Send Email'. This will let our team know you want the integration set up. We will set up the integration on our end and then email you instructions to send to ClassPass
Once you get our email, forward this on to your account manager in ClassPass. They will finalize the set up of the integration in your ClassPass account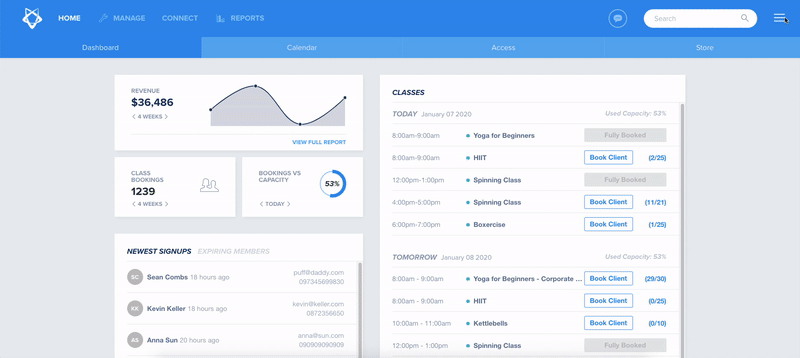 Pushing your classes to ClassPass
After you link your accounts, follow these steps to push a class to ClassPass;
From your Glofox dashboard go to the 'Manage' tab
From here go to the 'Classes' tab
Select the class you want to push to ClassPass
On the 'Details' tab of your class, you will see a new tab called 'ClassPass Bookings'
Switch this on to send the class to ClassPass
Select the number of spots you want ClassPass to take under 'Max ClassPass Bookings'
Please Note: Make sure to set the 'Max. ClassPass Bookings'. The benefit of limiting this is allowing your regular, full-price paying members' preference and allowing ClassPass to only take up the excess spots.
How do bookings from ClassPass show in Glofox?
A booking from ClassPass will show up as normal but next to their booking it will show a 'ClassPass' tag.

Next steps and additional support
To find out more about setting up classes, read the below article;
For additional support, reach out to [email protected], and we will be happy to assist you.