This article will take you through;
What forms are available through Glofox
Drop-In Terms & Conditions

– Drop-In clients must accept this when they make their first booking
Waivers

– Your clients must accept a waiver when they first register
Membership Terms & Conditions

– Clients must accept this when they purchase a membership
Parental Waiver

– Parents/guardians must accept this when they have a 'Family Account'
Please note;
You will only see an option for 'Parental Waiver' if you have family accounts enabled. This option is only available on select Glofox packages, for more information or to upgrade please contact us at customersuccess@glofox.com or reach out to your Glofox Onboarding Manager.
How to set up forms for your gym/studio
Setting up forms for your gym/studio is a painless process with Glofox. To set up, follow these steps;
From the dashboard, click on the ☰ icon on the top-right corner
Click 'Settings'
Click on the 'Forms' tab
You will see a list of available forms
Click the 'click to edit' button on the form you want to edit to make your updates
Once you are satisfied, click 'Save Changes'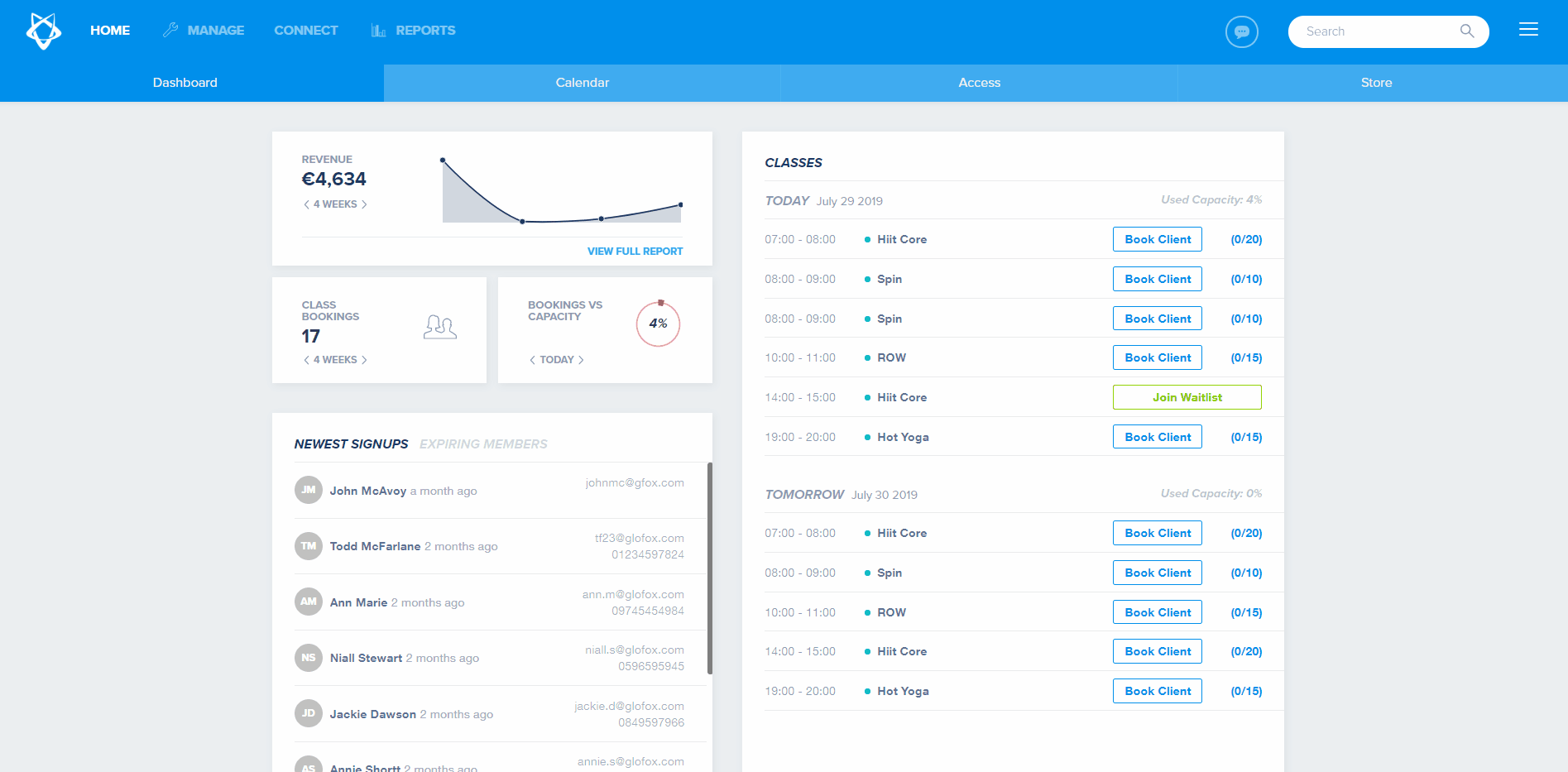 Please note;
Glofox does not provide a template for terms and conditions. These are terms and conditions between you and your clients
Next steps and additional support
Once you have your 'forms' in place, you will likely want to learn more about your business settings. Read the article below for more information;
For additional support, reach out to support@glofox.com, and we will be happy to assist you.