This article will take you through;
What are Sales Attributions?
'Sales Attribution' gives you the ability to assign a sale to a member of staff from the cart. This information, as well as the item and time of purchase, is then stored and can be viewed from the 'Transaction Report'.  
The benefits of Sales Attributions
The key benefits of the 'Sales Attribution' feature are as follows; 
To drive sales by having your staff participate in selling competitions or by giving congratulations the top-performing staff members
To get a general sense of which staff members are taking in the most revenue
Keep track of who sold what so you can revert back to that staff member if any issues arise
How to use Sales Attributions
Navigate to the clients profile you wish to purchase for or use Global Search

Search the class, course, appointment, memberships or product they want 

Select 'Buy for/Book for'

Select the 'Sale by' dropdown and select a staff member to attribute the sale to

Choose the payment method

Select 'Proceed with Transaction'

How to drive sales with 'Sales Attribution'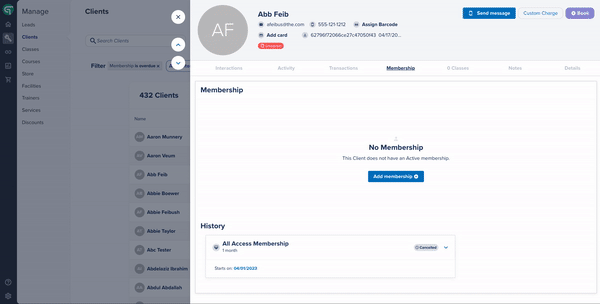 Using the Transaction Report to analyze Sales Attributions
The 'Transactions Report' includes all of the transactions for your studio plus a breakdown of 'Sales Attribution' which can be exported into a CSV-formatted report for use in spreadsheet apps. Transaction activity includes charges, refunds, and failed payments. If you have Glofox Payments then the CSV download will include payout report data as well as fees and net amount to help with reconciling transactions against what's in your bank account. The time frame of the report can be customized so you can view any time period. 
Read more about the 'Transaction Report' here; 
Next steps and additional support
Once you have 'Sales Attribution' and the 'Transaction Report' figured out, you might want to take a look at the 'Failed Payment Report'; 
If you would like to know more about the 'Sales Attribution' feature please email your Glofox Onboarding Manager or email customersuccess@glofox.com. For additional support reach out to support@glofox.com and we will be happy to assist you.