This article will take you through;
How to send targeted push notifications
You can now target push notifications to clients. For example, you may want to send a 'Push Notification' to clients that haven't booked in, in a while to avoid letting them churn.
| | |
| --- | --- |
| You can send a push notification with ease from any tab of the dashboard. To do that, click the speech bubble in the top right corner of the screen and a pop-up box will appear. | |
To send a Push Notification to churning Members, follow these steps;
From the drop-down menu beside 'Send this message to', select 'Send to a Group'
Click, 'Certain clients based on their membership'
Select 'and expires withing the next'
Select how many days (We recommend setting this between 1 and 7 days)
Write your message. We recommend making your message action-oriented e.g. 'Spin Class: Filling up fast - secure your spot now!'
Decide if this message is a marketing message or not
Click 'Send'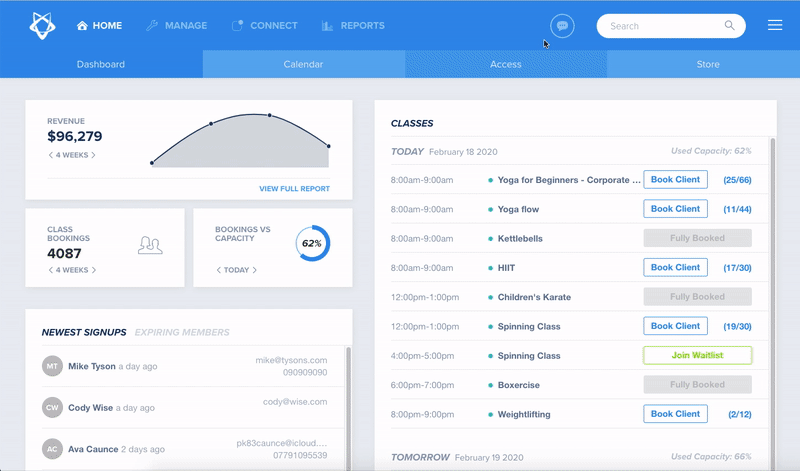 Next steps and additional support
For more information on Push Notifications, please read the below article;
For additional support, reach out to support@glofox.com, and we will be happy to assist you.