This article will take you through;
Should I switch to at-home workouts for my Clients?
As you begin to navigate through the after-effects of COVID-19, you might be wondering how best to keep your clients engaged during gym closures. A great way to keep your clients motivated is to offer them some home workouts so they can continue on their fitness journey without the use of your facilities. This may seem counterproductive, why would you want to give your clients all the tools they need to get fit without you? But the truth is, your clients will appreciate the effort you put in, and they will always come back if you provide exceptional customer service and a solid community.
Offering home workouts is a mutually beneficial way to stop your clients from churning and to keep in contact with them in a positive way during this difficult time.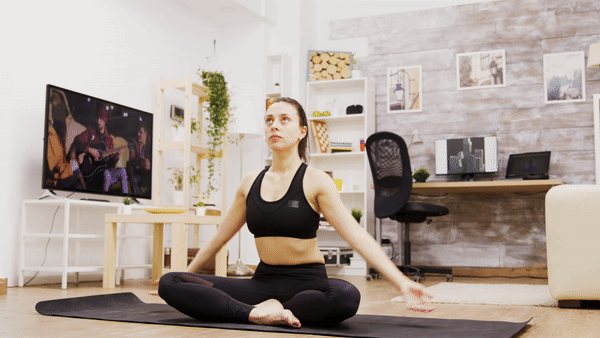 Once you've decided to record some workouts, you then need to decide on your approach. We're suggesting using live streams as opposed to pre-recorded workouts to enhance the member experience.
How to stream live workout sessions
For live streams, the big benefit is the community, knowing that there are others joining in at the same time can give a real sense of 'We're in this together'.
We recommend using YouTube Live for streaming workout sessions because it gives you the ability to see and answer questions, easily make the stream private with a link, it's easily shareable and you can embed links into things like your Glofox News Feed, or social media channels.
You can also record and edit a video then upload it to YouTube if you prefer.
How to Set up YouTube Live
YouTube Live is an easy way to reach your audience in real-time whilst also interacting with their comments and questions. It is possible to stream from the YouTube App on your phone or via a software encoder, but the best way to stream is straight from your web browser using a high-quality webcam. To set up YouTube Live, you first need to have a YouTube which requires a Google Account.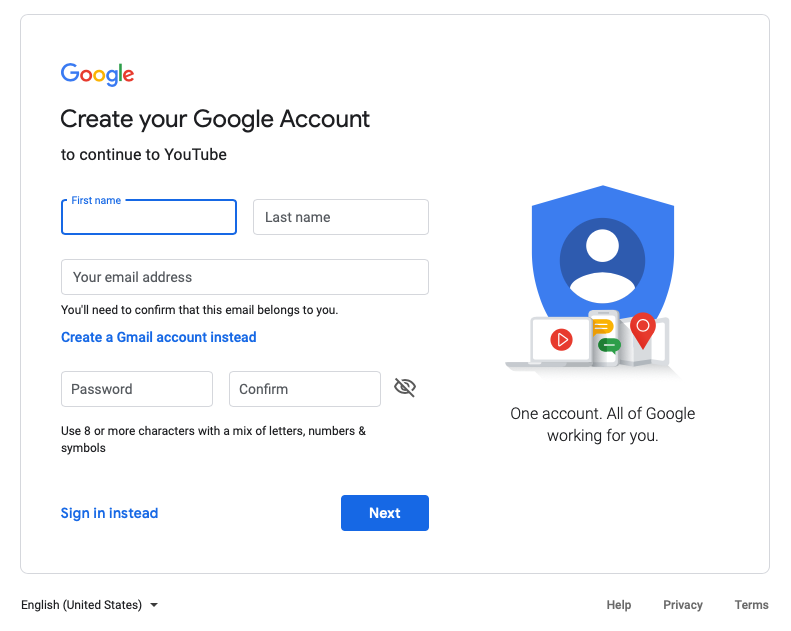 Once you have that setup, you will then need to create a Youtube Channel. You can do this by clicking on your profile picture in the top-right corner of the screen and clicking 'Create Channel'. It will ask you to fill in some basic details like name, descriptions, etc.
You may be asked to verify your account if you haven't already done so, which means you won't be able to 'Go Live' for 24 hours. So make sure to set this up well in advance.
When you're ready, follow these steps;
From YouTube, ensure that you've enabled your channel for live streaming and that your webcam is compatible with Chrome 60+ or Firefox 53+

Click the upload icon in the upper right-hand corner

Click Go Live

At the top, select Webcam

Enter a title and description, and select a privacy setting. You can also schedule your live stream for a later date. (Choose unlisted if you want the stream to only be viewable by those with a link)

Click More options > Advanced Settings for more settings.

Click Save. Your camera will then take a thumbnail

Click Go Live

When you're done streaming, click End Stream at the bottom. All streams under 12 hours will be automatically archived. You can access previous, current, and upcoming streams in the

Live Tab
Please note;
When setting up YouTube Live, you should always choose unlisted so only those with the link can view the stream. Otherwise anyone can stumble across your class and join in without paying.
How to make your stream look professional
Before you jump into creating content, make sure you have a good set up. Here are our top tips to make your content look professional;
Make sure you have plenty of light. If you don't have access to good lighting try using natural light whenever possible. You should test this out before going live to ensure you have no harsh shadows or dark spots.

Use a clean background. Your setting should be deliberate, avoid having any clutter and try to have your logo showing somewhere.

Audio is important, invest in a lapel microphone to enhance quality

Practice! As this is live you want to minimize any mistakes you might make by practicing first and working on your camera presence. Record a test and get some feedback from colleagues

Plan your session in advance, going Adhoc can cause awkward moments and can come across messy and unprofessional
How to market your workouts to your clients
Once you have your plan in place, make sure to inform your clients. You can do this by setting up a News article in your member app with all of the details and pointing clients to it with SMS, Push Notifications and Messages (Email). You can also share the link on your social media channels if you'd like an opportunity to grow your client base even further. You can also upload the Live Stream video later and send it to your clients.
For more information on this, read the following articles;
Next steps and additional support
For more tips on communicating with your clients during this time, check out our COVID-19 Resources page:
For additional support, reach out to support@glofox.com and we will be happy to assist you.