This article will take you through;
What is the Strike System
The 'Strike' is a system or setting offered in the Glofox dashboard for your 'Classes', 'Courses', and 'Appointments'. If enabled, every time a client misses a class (without canceling) and you submit the attendance, a strike will be allocated to their account. If the client/member misses three classes (or however many you define in your dashboard settings), they will be locked from booking again, until you decide to let them book again.
During this COVID-19 outbreak, you may have seen more cancellations than usual as your clients try to get to grips with what has been going on. If you have Strikes enabled on your dashboard, you might want to consider temporarily switching them off, or forgiving all Strikes so your clients can easily book into classes again in the future.
How to turn the Strike system on/off
To turn on/off the strike system, follow the steps below:
Click on the ☰ icon on the top right of the corner of the dashboard

Click 'Settings'

Go to the 'Booking' tab

Click open on the 'Classes' section

Scroll down to the section labeled 'Penalty System' for not showing to a booked class

Toggle the switch to turn on/off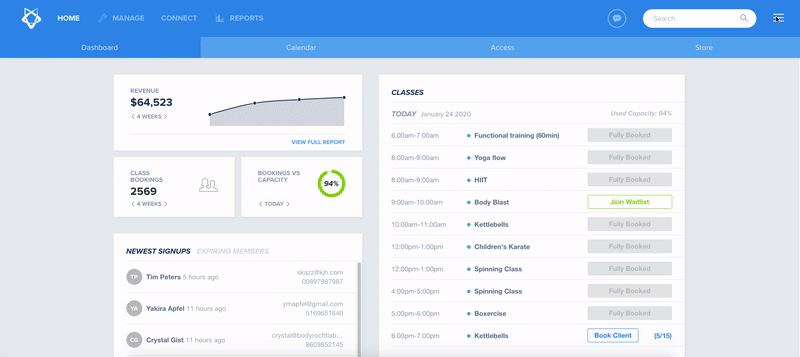 How to reset Strikes
Simply click the 'Reset Strikes' button located below the settings mentioned above to reset all 'Strikes' on the system.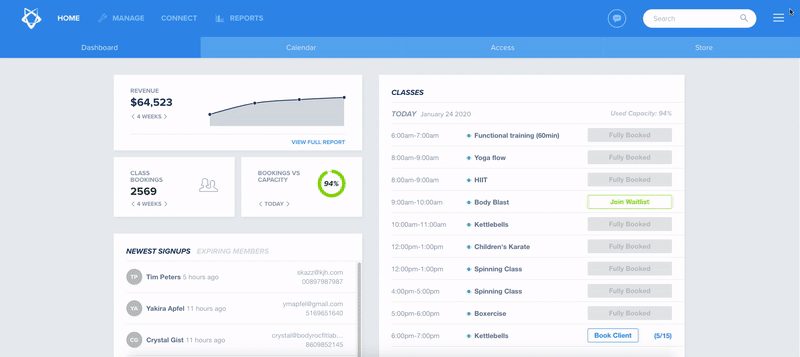 Next steps and additional support
For more tips on communicating with your clients during this time, check out our COVID-19 Resources page:
For additional support, reach out to support@glofox.com, and we will be happy to assist you.