This article will take you through;
How to cancel a class from the Dashboard
To cancel an upcoming class, follow these steps;
From the dashboard, use Global Search to locate the class you need to cancel (Alternatively, you can search for it in Calendar View on the 'Manage' tab or fro your Dashboard home page)
The class tab will pop up, from here click 'Delete Class'. This will delete the class and cancel all bookings associated with it.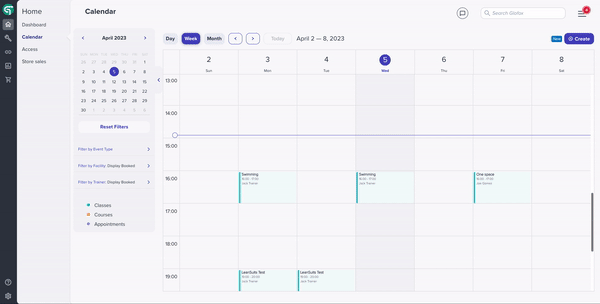 How to cancel a class from Glofox Pro
To cancel a Class using Glofox Pro, follow these steps;
From Glofox Pro, go the 'Schedule' tab
Then locate the class you want to cancel and click it
Then click the 'Actions' button on the top-right of the screen
Click 'Cancel event'
Confirm cancel by clicking 'Yes, cancel the class'
Next steps and additional support
For more information on managing memberships, check out our COVID-19 Resources page:
For additional support, reach out to support@glofox.com, and we will be happy to assist you.