This article will take you through;
Whether you decide to keep your doors open or closed during this period, it is important that you continue to invest in the community you have built.

In this article and webinar, we will cover some of the measures you can take to ensure that you protect your customers and your business at this time.
Overview of Support Measures from Glofox
At Glofox, we know how difficult it is for you to maintain steady revenue when you are forced to reduce or even cancel classes. We have been working around the clock to ensure we are doing everything we can to support your efforts to continue generating revenue. To assist with that, we have began offering temporary free upgrades on your Glofox accounts.
Depending on your package and location you will begin to see the full suite of features available to you which will assist you in reach out and communicating with Client's in the best way, as well as having the ability to host remote classes via the news section of the Member App.
Getting Started with Video Streaming
One of the best ways for you to retain clients is to offer classes and PT sessions remotely. By allowing your Clients to continue on their fitness journey you will hopefully avoid losing revenue and possibly even extend your reach as more and more people are looking for ways to replace their usual gym routine and some are just looking for ways to fill up their newfound free time.
There are two way to do this;
Set up

Live Streaming Classes

for your Members (This option is best if you want to continue charging for classes as normal and maintain your usual schedule). To find out more about this option, read the following article;

Host

On-Demand Classes

on the

Community section of your Member App (Best for adding additional value to Membership and extending reach via Push, SMS, Social Media.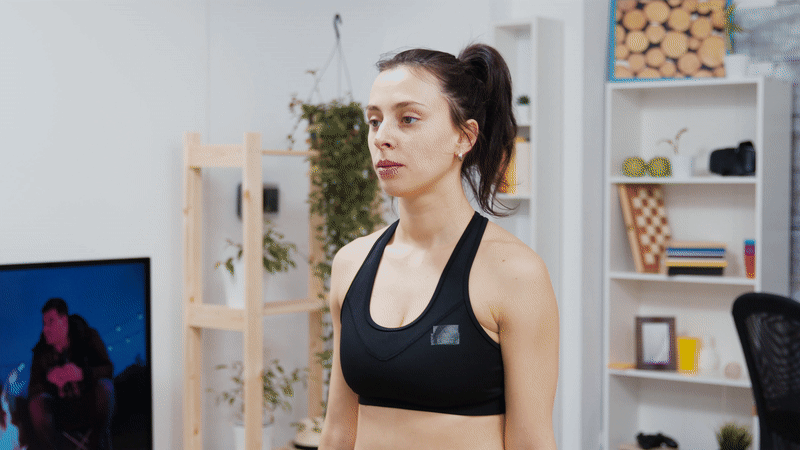 How to make your video content look professional
Before you jump into creating content, make sure you have a good set up. Here are our top tips to make your content look professional;
Make sure you have plenty of light. If you don't have access to good lighting try using natural light whenever possible. You should test this out before going live to ensure you have no harsh shadows or dark spots.

Use a clean background. Your setting should be deliberate, avoid having any clutter and try to have your logo showing somewhere.

Audio is important, invest in a lapel microphone to enhance quality

Practice! As this is live, you will want to minimize any mistakes you might make by practicing first and working on your camera presence. Record a test and get some feedback from colleagues

Plan your session in advance, going Adhoc can cause awkward moments and can come across messy and unprofessional
Best Practice for Community Engagement
Keep communications consistent with your members. It's better to over-communicate than to recoil. Choose a suitable medium for your message and maintain strong communication with your members.

With Glofox, you'll have many delivery methods to choose from but we recommend making good use of them all.
Glofox Member App
You may be wondering the best way to communicate changes on your schedule to your clients, or maybe you want to let your clients know that you'll be closing down for a few weeks and what they can expect to happen to their membership? Adding news to your Member App is a great way to keep your clients informed with any changes that arise due to COVID-19. to set up, read the following article;
You can also push this message out to your clients on the Member App by using Push. Read more about how to send a Push Notification here;
SMS and emails
Be transparent and on-brand with your communications at all times. When referring to COVID-19, ensure you are referencing a trusted source. The most trusted sources will always be The World Health Organisation (WHO).
When communicating changes to schedules, offer alternatives like daily challenges, or remote sessions.
Follow the Community Engagement section of the Knowledge Base as we continue to add more valuable content daily;
Social Media Channels
Now, more than ever there is a massive appetite for fitness-related content on social media! Use these platforms to inspire, inform and entertain!
Facebook
Facebook Live for workouts, live Q&A's and check in's

Facebook Private Groups for motivation, updates, tips, and advice
Instagram
Stories for Q&A's, updates, schedules, check-ins

Highlights for workouts

IGTV, Instagram feed, Instagram groups
Membership Management - Flexibility Within Glofox
You may find that you will be required to be more flexible with your community memberships at this time.
Show Flexibility Without Losing Paying Members

Pausing & unpausing memberships

Canceling memberships

Resetting your strike system

Canceling classes
Webinar
Next steps and additional support
For more tips on communicating with your clients during this time, check out our COVID-19 Resources page:
For additional support, reach out to support@glofox.com and we will be happy to assist you.