This article will take you through;
How to cancel a membership
If your client doesn't want to Pause or isn't happy with the alternate value you are offering them during COVID-19 Gym closures, you may need to cancel some memberships. We've made that process as easy as possible for you. To cancel a membership, follow these steps;
From the Glofox dashboard, click 'MANAGE'
Then, click 'Clients'
Locate your member's profile from the 'Clients' list or use 'Global Search' to search for the individual member

Once you've located the member, click on their name

From their member profile, click on the 'Membership' tab


On the active membership, click the 'Actions' button

From the 'Actions' button drop-down menu, c

lick the 'Cancel Membership' button
Select either 'Cancel now' or choose a date for the membership to be canceled
Click 'Confirm membership cancellation'
If your member is on a Recurring Membership, you will be prompted to cancel their 'Membership' or their 'Membership and Subscription'. If your member is on a Single Membership, you will only be prompted to cancel their 'Membership'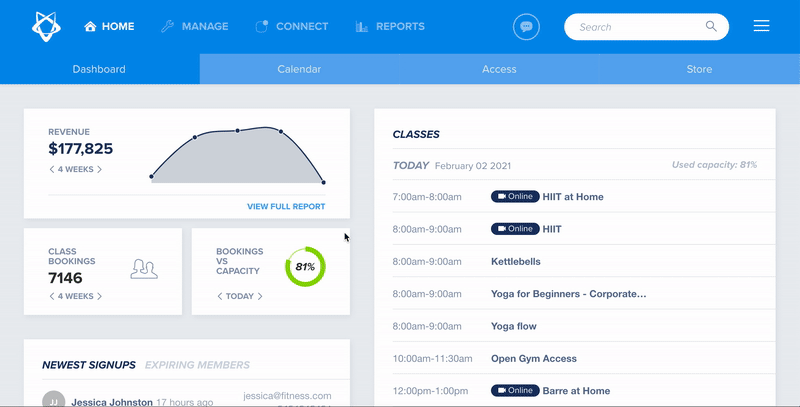 Please note;
If you decide to delete a member and that member is on recurring membership you must ensure that you cancel their subscription before deleting them. If you do not cancel the member's subscription*, it will continue to charge them even after they have been deleted.
*The subscription is the Recurring Payment attached to the Recurring Membership.
Next steps and additional support
For more information on managing memberships, check out our COVID-19 Resources page:
For additional support, reach out to support@glofox.com, and we will be happy to assist you.