This article will take you through;
How to set up a Staff Member
Adding a member of staff to Glofox is really simple. There are three different staff roles you can choose from; 'Admin', 'Trainer' and 'Receptionist'. To get understand what each staff role gets access to, please refer to this article;
To set up a Staff member, follow these steps;
Go to click the 'Manage' tab
Click on the 'Trainers' tab
Click 'Add' button
The default user role when creating a new one is 'Admin', click the drop-down if you wish to add a Receptionist or Trainer
Fill in the rest of the user details (name, phone number, email, password, etc)
Click the 'Save' button
Please note:
All users on Glofox must have a unique phone number and email address. This includes Admin, Trainer, Receptionist, and Clients. If you want your staff to have more than one role, e.g. a Receptionist and a Trainer, you will need to set them up with a second account using another email.
How to Assign a Trainer to a Live Workout Class
When setting up a 'Class,' there is an option to select which Trainer(s) will be hosting the class.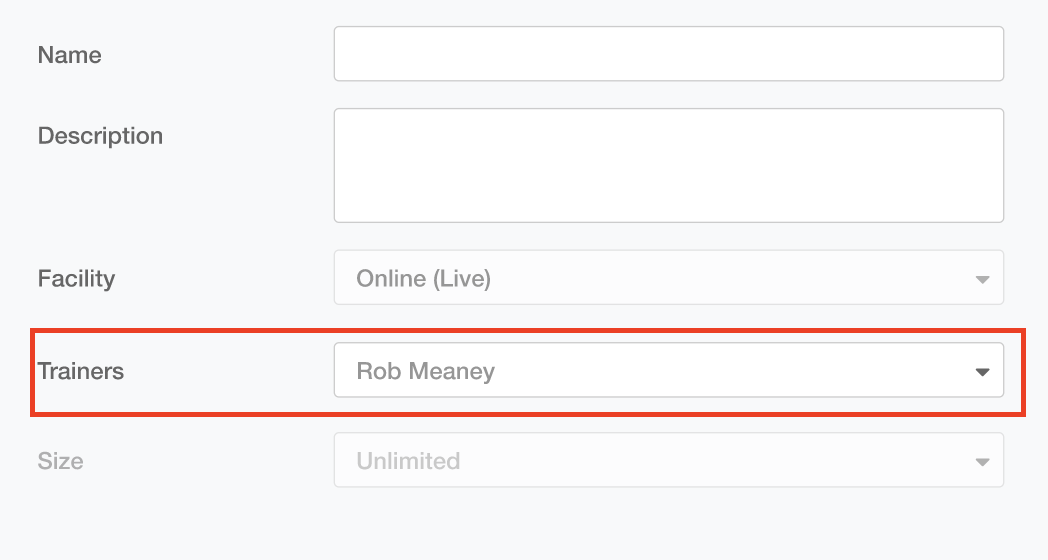 For more information on how to set up a class, read the following article;
Next steps and additional support
Once you have 'Staff' figured out, you might want to learn about the best ways to host your Live Workout Class and tips for making your Video Stream look professional;
For additional support, reach out to support@glofox.com, and we will be happy to assist you.