This article will take you through;
What is the Store?
The 'Store' is a shopping cart solution that allows you to manage and sell products from your gym/studio to your clients. It's built into your clients 'Member app' or 'Standalone App' and can also be used to sell products directly from your dashboard.
All purchases are tracked in the dashboard so you can analyze the performance of each item, see a breakdown of revenue, give incentives to staff to push add-on sales and mark items that have been collected by clients.
Why you should use your Store during the COVID-19 lockdown
You may be facing paused or even canceled memberships due to the COVID-19 pandemic. We highly recommend you consider running live workouts streams but another cash flow opportunity you should consider is selling products.
Whether you have always had the Store as a Glofox feature or if you've just received it in a recent upgrade, the Store is really easy to use and a great way to bring in additional revenue.
Things to think about before you jump in;
Your store is not automatically set up for a delivery system. If you want to ship items to your customers this must be done outside of Glofox
Considering the above, 'buy now collect later' is a good system to encourage your members to support you now and also return to your facility later. This will help you improve cashflow and retention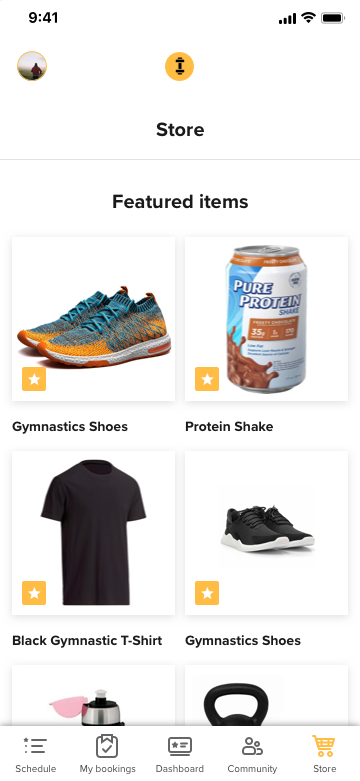 How to make the most out of your Store
To bring in additional revenue, make sure you're using your Glofox Store to the best of your ability.
Consider selling the following;
Gift Cards - This can be a great way to encourage your members to support you during closures. Find out how to set up Gift Cards using Account Balance here:

How to Sell Gift Cards
Nutrition Consulting - If this is something you are qualified to do
Equipment - skipping ropes, yoga mat, etc.
Premium videos - Pre recorders premium video at an additional cost
Promotional items and Swag - Branded t-shirts, water bottles, etc.
BE CREATIVE NOW to keep money coming into your business. You can add anything to your Store and sell. All you need is a picture and some text to get set up.
To add an item to your store, follow these steps;
From your Glofx dashboard, go to the 'Manage' tab

Then go to the 'Store' tab

From here click 'Add' button

Fill in your product details included variants and quantities and click 'Save'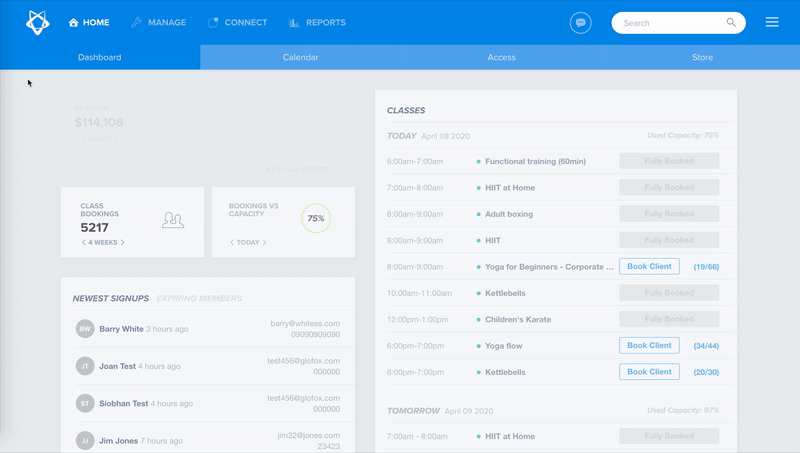 Next steps and additional support
You might also be interested in the following:
👉 Podcast: Brittany Welk on Successfully Bringing Her Studio Online
👉 How to Use SMS to Communicate with Your Members
👉 How to Set up and Customize Your Member App
For additional support, reach out to support@glofox.com, and we will be happy to assist you.