This article will take you through;
News is being rebranded as Community
The News section of the Member App is being rebranded as Community as we adapt to a new outlook on fitness. The Community section will allow you to share warmups and cooldowns to complement your live classes, host guided meditations or trainer vlogs as premium add-ons to memberships or even standalone on-demand workout videos, plus so much more.
This added value awards you the ability to retain and grow members whilst charging your usual rates. Thus, enhancing your member experience and increasing your studio's revenue.
Once you've added a piece of content to the Community section, simply send out an SMS or push notification to members with the Member App. If you have clients on with that app that are no longer paying members, this will encourage them to convert.
If you have any issues or concerns, please contact us at support@glofox.com, or reach out to your Glofox Onboarding Manager.
Feature enhancements
The key difference between News and Community is that with Community you can easily assign certain posts to paying members only. This means you can use it to offer premium content as part of a membership, helping you increase your revenue. First, you'll have to switch 'Community' on, more on this below.
Please note;
Members will need to have an app version 8.2.6 and up to access paid content on the community section.
How to switch on Community
If you want to start using the Community section of the Member App or Standalone App, you first need to switch it on. To do that, follow these steps;
Click the ☰ icon on the top right corner of the Dashboard

Go to 'Member App'

Scroll down and toggle on 'Community'

Click 'Save'

How to add On-Demand content to Community
To add video content to the 'Community' section of your 'Member App' or 'Standalone App', follow these steps;
From the dashboard, go to the 'Connect' tab

Click on the 'Community' tab (previously known as the 'News' tab)

Click '+Add'

Select 'Video' and enter the video URL (Videos must be hosted on another site. We currently support displaying YouTube video links embedded directly in the app. If you have a Zoom or Vimeo, etc link, you can still share that with your community in the text part of your post be selecting 'Image' instead of 'Video'.) Set your YouTube video to Unlisted to ensure only those with access to the link can view your content.

Give your post a title

Add descriptive tags to your post. For example; Home Workout, HIIT, Recipe, etc

Decide if you want to restrict who can view the video

Add a description

Click 'Save'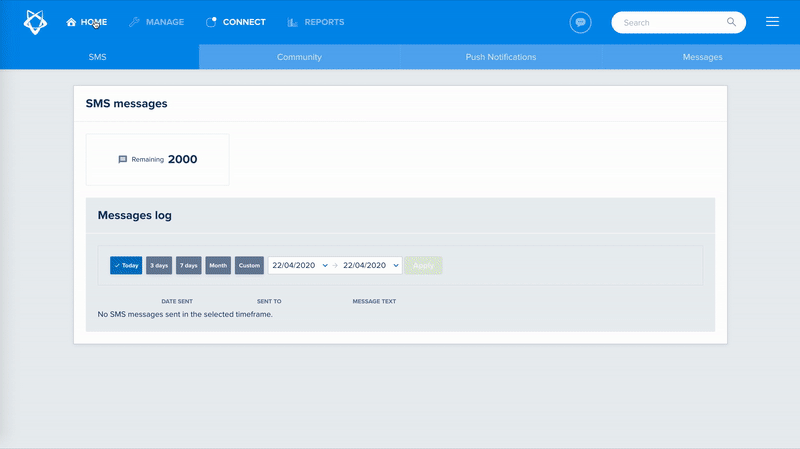 Once you've clicked save, your video will automatically become available on the Member App. Your members will see your content when they click on the 'Community' section. Remember, only paying members will see content that is restricted but everyone with the app can see non-restricted content. See non-restricted sample below;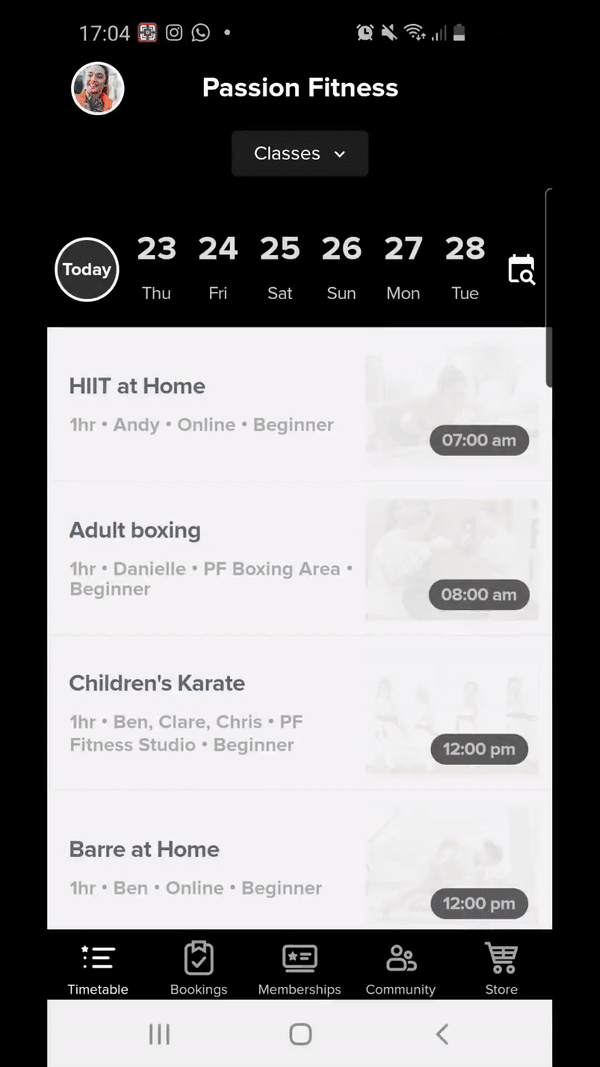 Tip: Your members can open your video to full-screen for more comfortable viewing. If they have a smart TV, they may also be able to mirror. These are useful tips to pass onto members when communicating with them.


Please note
Private Youtube videos will not play in embedded mode. We reccomened setting them as unlisted so they wont show on the channel but will still be playable in the App.
How to increase engagement on Community videos
Once you've uploaded a Community video, you can send a Push Message or SMS to your Clients to let them know it's there. To send a Push Notification, follow these steps;
| | |
| --- | --- |
| You can send a push notification with ease from any tab of the dashboard. To do that, click the speech bubble in the top right corner of the screen and a pop-up box will appear. | |
Please note;
Push messages marked as 'marketing messages' will not send to clients that have opted out to receive marketing messages. Push messages will also not send to those that don't have a working phone number or Member App set up.
After clicking the bubble button mentioned above, continue to these steps;
From the drop-down menu beside 'Send this message to,' you should select 'Send to everyone.'

Write your message e.g., 'Free Home Workout Available Now!, Or 'Urgent - Gym Closure Update' and let them know your Video/Article is available in the News section of their Member App

Decide if this is a marketing message or not

Click 'Send'
Alternatively, you can send an SMS, more information on SMS is available here:
What can non-members see on the Community section?
Non-members will be able to see all non-restricted content in the Community section as well as Premium content. However, they won't be able to click into play the Premium content. Instead, they will be re-directed and prompted to buy a membership from you. See sample below;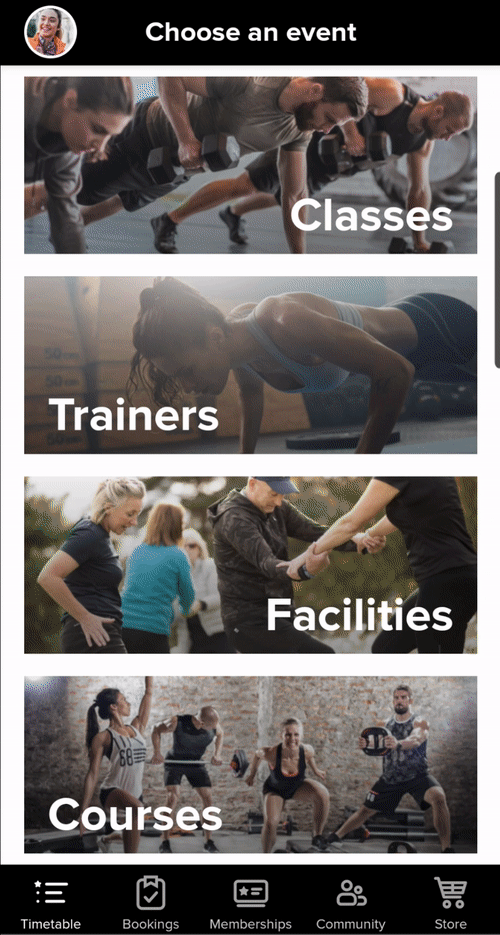 Next steps and additional support
For more tips on communicating with your clients during this time, check out our COVID-19 Resources page:
For additional support, reach out to support@glofox.com and we will be happy to assist you.