The URL I entered for Live Steaming is invalid, what can I do?
If you receive a 'URL is invalid' notice when inputting your URL, it may be because you have entered an incomplete link. To work, your URL must start with either https:// or http://. This is the only criteria needed for Glofox to recognize the text as a working URL
You should also check that your URL is working yourself by pasting it into a web browser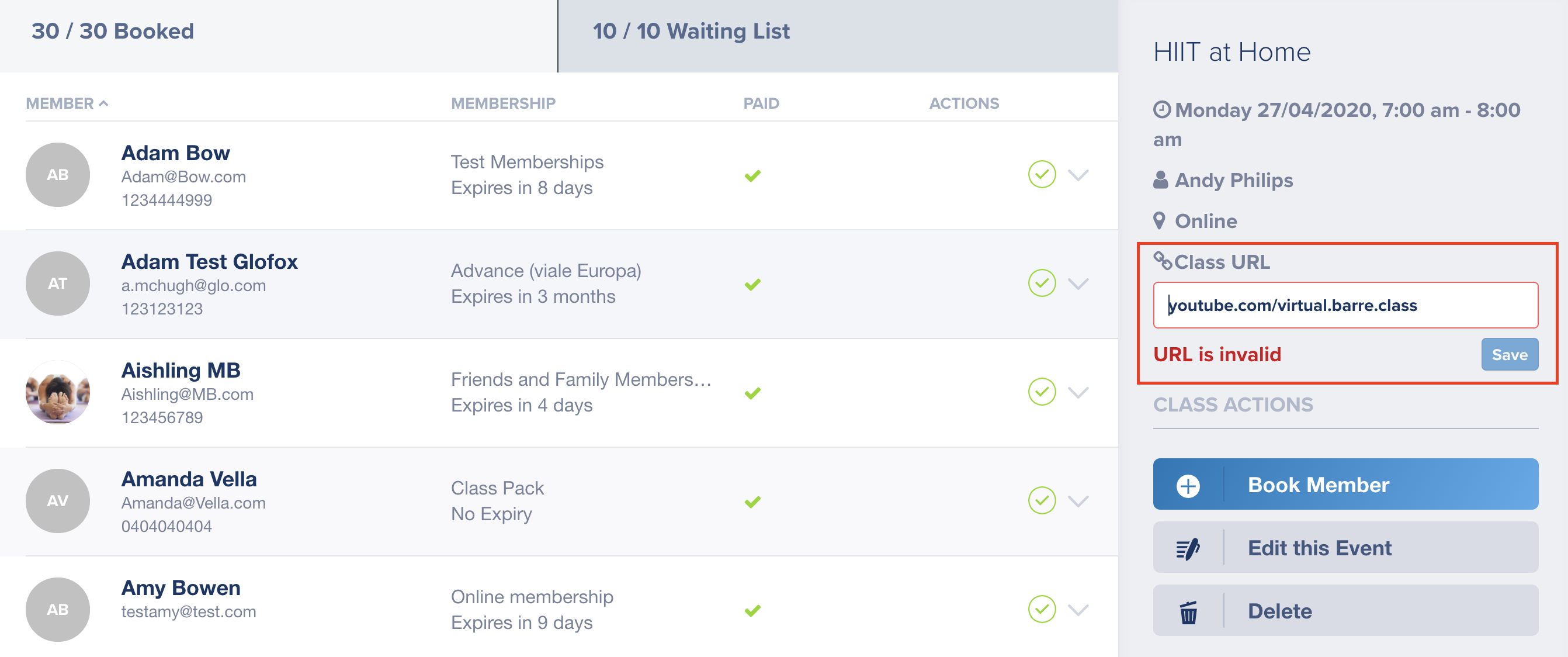 Try the login/logout or hard refresh your browser (use Cmd+R or Ctrl+R)

Currently, we only allow you to add links via the Glofox Dashboard home page or via the Calendar view of individual occurrences of your class. This was built to allow each class to have a separate URL minimizing the risk of members/drop-in folks sharing the links with attendees who have not paid for their class.
Next steps and additional support
If you have tried the above but are still having issues, reach out to support@glofox.com, and we will be happy to assist you further.
For more information on Live and On-Demand Content visit the following articles;