This article will take your through; 
How can I find Members that owe me money?
In the past, it has been difficult for Gyms or Studios to get a complete picture of who owes them money, and how much money is owed. We've created this report on 'Money Owed' so you can focus your efforts on debt collection, in particular the high impact areas.
Please note:
Information is fed into this report hourly, and you will be able to see when the report was last updated. 

This report is available to Admins, Super Admins and Receptionists. 

This report is not available on all Glofox Packages, to learn more or to upgrade, reach out to customersuccess@glofox.com
What will feature on the Money Owed report? 
With this report, you will be able to see an overview of everyone that currently owes you money and how much each of them owes you so you can focus your debt collection efforts on clients that owe you the most, thus increasing your revenue. 
In this report, you will see outstanding failed membership payments and overdue subscription payments from members using flexible payment methods. You will not, however, see outstanding pay later payments, money owed by the studio to members, or the date of the money owed. 
Please note: This report is for studios on Glofox Platinum only, for more information or to upgrade reach out to us at customersucces@glofox.com
How to find and use the report
To access the 'Report in Money Owed,' follow these steps; 
From the Dashboard go the 'Report' icon on the left hand side

Select 'Money Owed' 

You can change the columns visible from the columns button at the top of the report

You can the columns by clicking on the top of any of the headers
At the top of the report you will see the totals of the key metrics of the report including the total owed by Active, Paused, Overdue and PAYG clients. You can amend the report to show more clients per page at the bottom of the page.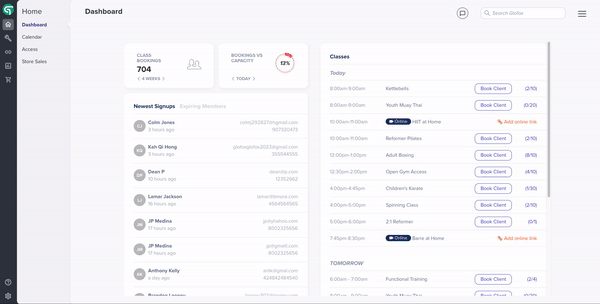 You can filter by membership status by clicking the filter icon on the right of the column as seen below

You can also click the 'Download Report' button on the top right corner to download a CSV report. Via the download you can get additional customer contact details and the current membership status. You can use this status to help with prioritising which clients to contact first.
Next steps and additional support
For more information on reports, read the following articles; 
For additional support, reach out to support@glofox.com, and we will be happy to assist you.