How to Track Health and Temperature Data with Glofox During COVID-19
This article will take you through;
How to record health data with Glofox
As you start the transition of opening up your Gym post-COVID-19, you might be facing a list of government guidelines and requirements to ensure the safety of your Staff and Members. One of these requirements might be recording your Members temperature before entering your facilities. An easy way to do this is with 'Interactions' on your Members profile.
What are Interactions?
On the 'Interactions' tab on your Client's slideout, you will see a log of all interactions that have been input by a member of Staff to your Client's profile.
Dashboard > Global Search > Member Slideout > Interactions
These are the prompts you will see when you enter a new Interaction:
Email

Called and Connected

Called and No Answer

Note
Select one o the prompts and then add a synopsis of the interaction that has taken place. In this case, you might want to add an exact temperature or information from a doctor's note. The big benefit of using Interactions is you will always have a log of these interactions on your Members profile.
Tip:
We suggest adding your initials to the interactions you log, this allows everyone on your team to know who was speaking to the Client so you can easily follow up with teammates if more information is required.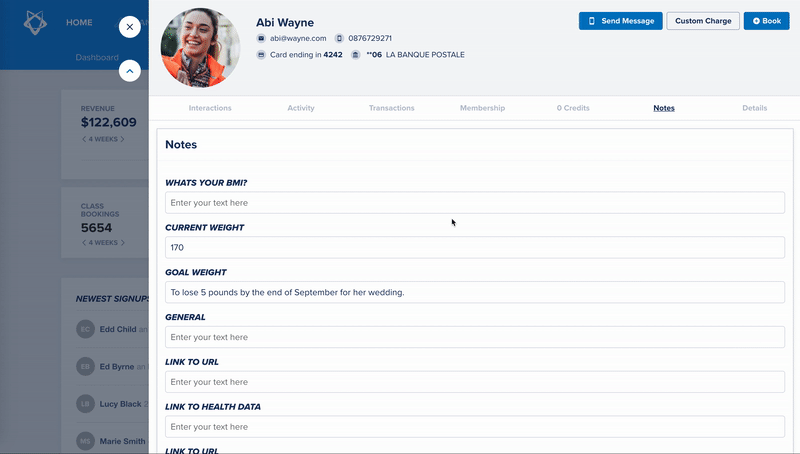 Next steps and additional support
For more tips on communicating with your clients during this time, check out our COVID-19 Resources page:
For additional support, reach out to support@glofox.com, and we will be happy to assist you.