In this week's webinar, we'll be joined by Jack Cardy, co-founder of Media Bros, a content creation service for fitness professionals and influencers. Jack will be showing us how you can optimize your studio's online presence with valuable video content.
We will be taking a look at how to devise a robust video content strategy, tips for recording and editing your videos, and how to get the most from your video content.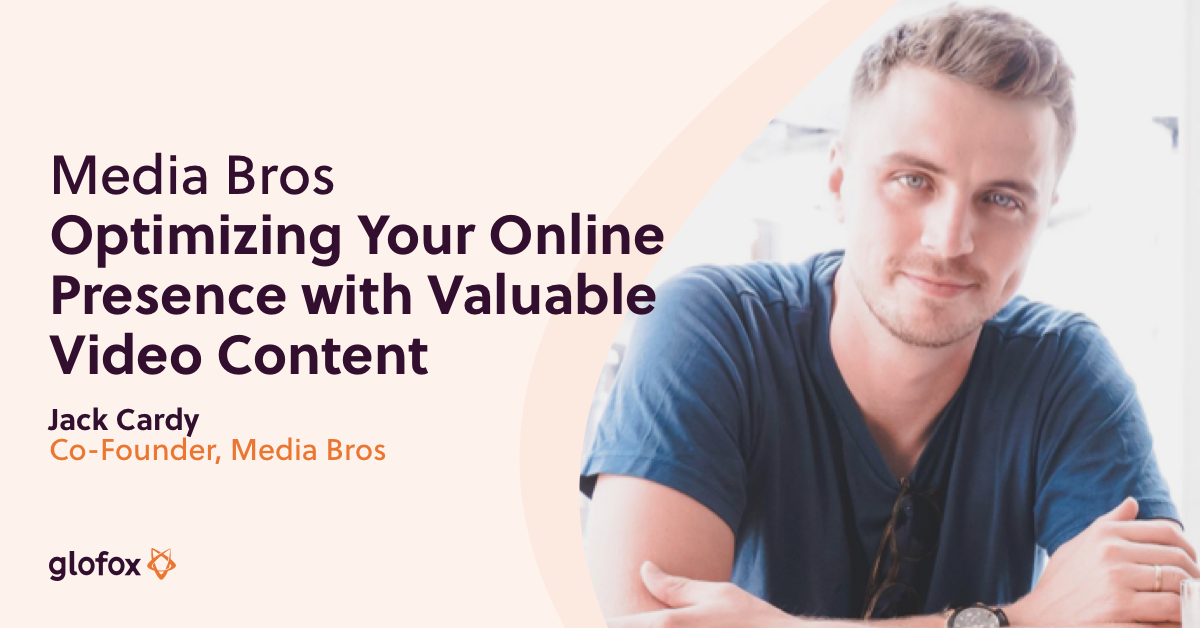 Glofox Webinar Recording
Thanks to everyone who joined this webinar. It was great to get so much engagement and feedback, and we hope you've started implementing some of the tips we shared with you.
If you have any more questions on this week's webinar, or indeed any topics we've touched on, please do not hesitate to get in touch!
Until next time,
Anthony Kelly
Chief Customer Officer