This article will take you through;
How to Add the Glofox Website Portal to Your Wordpress Website
There are two methods for adding Glofox to your Wordpress website
Method One: Using the Glofox Shortcodes Plugin
Step 1. Install the Plugin
From the menu of your Wordpress dashboard, click on 'Plugins' and then 'Add New'
Search for 'Glofox'
You should see Glofox Shortcodes as the top result.
Click 'Install'
Click 'Activate'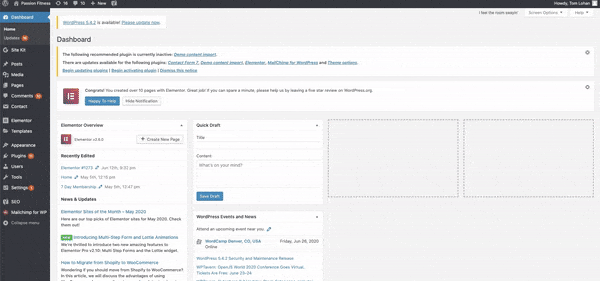 Step 2. Generate your shortcodes
Click on 'Settings' in the menu on the left of the screen.
Click on 'Glofox'
Enter your Branch ID into the form and click submit. You can find your Branch ID on the settings page of your Glofox dashboard
Scroll down the page and you will see your shortcodes are now ready to be used




Step 3. Using the shortcodes
There are a number of builders on Wordpress but you should be able to follow these general steps to add the feature to your page:
Copy the relevant shortcode by clicking on 'Copy Shortcode to Clipboard'
Navigate to the page you want to add the feature to
If your builder has a 'Shortcode' element/block use that. Otherwise select a 'Text' or 'Text Block' element
If using a specific shortcode block, just paste in the shortcode you copied.
If using a Text Block, make sure you click the 'Text' view (not 'Visual') and paste in the shortcode
Finally, preview the page and you should see the Glofox feature has been embedded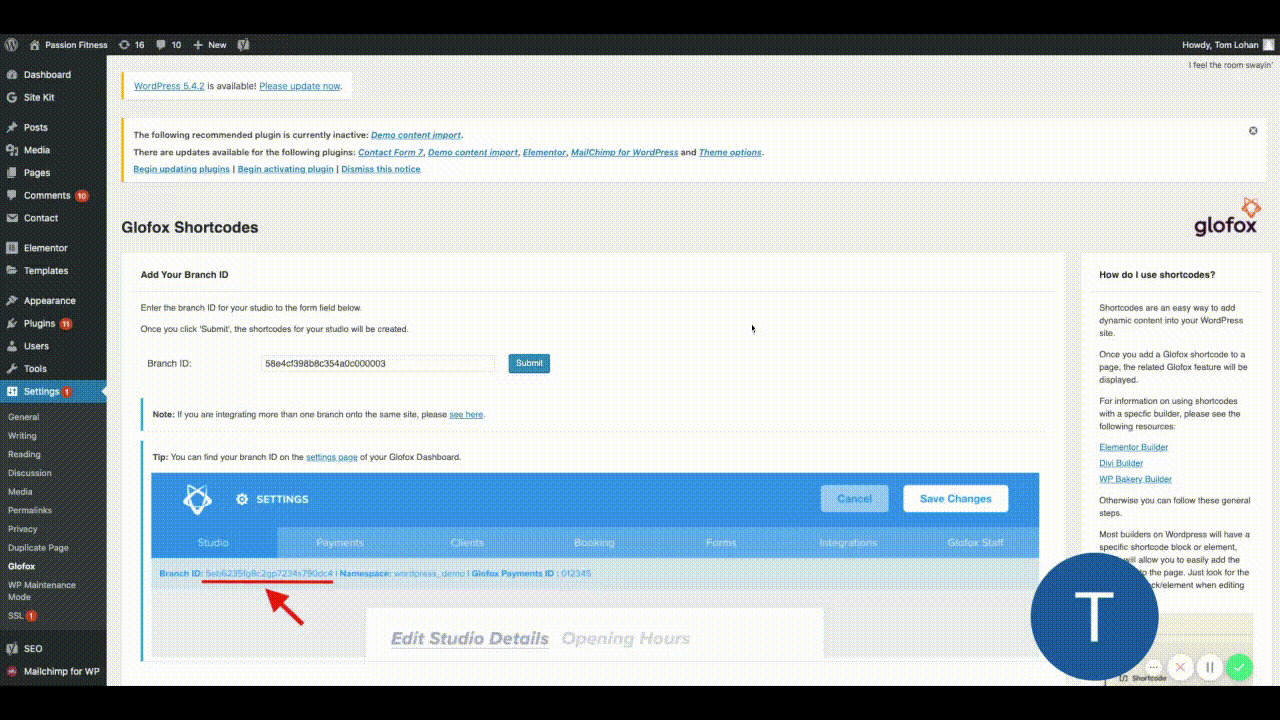 Method Two: Embedding the code directly
There are many different builders on WordPress but the process is broadly the same for each one.
Just follow these steps:
Select the page that you wish to add Glofox to and click 'Edit'

2. Next, find the element your builder uses to add HTML. This might be 'HTML', 'Code' or 'Raw HTML'.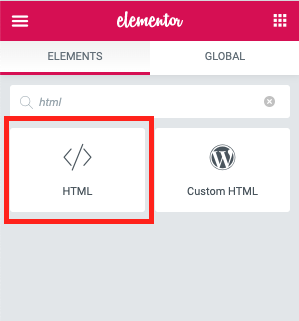 3. Now you are going to paste the relevant code snippet into the text area. You can get the code snippets for your studio by entering your branch ID into the form
here.
You can find your Branch ID on the settings page of your
Glofox Dashboard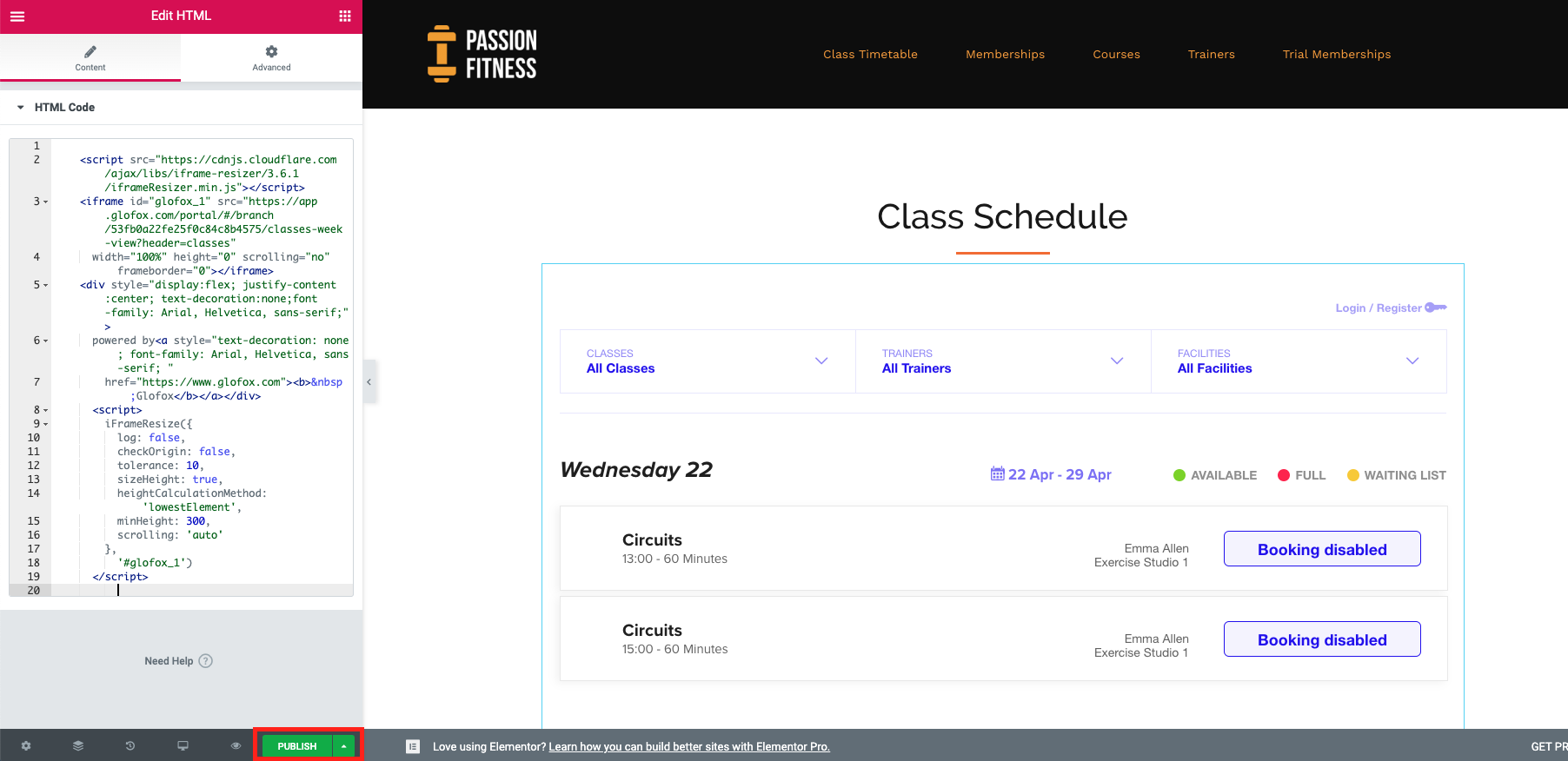 4. And that's it! Don't forget to hit 'Publish' or 'Update'
Next steps and additional support
To find out more about the Web Portal, visit this page;
Interested in a feature not listed in your Glofox package? Please contact us at customersuccess@glofox.com or reach out to your Glofox Onboarding Manager.