This article will take you through;
How to Add the Glofox Website Portal to Your Squarespace Website
Integrating Glofox with your Squarespace website is as simple as pasting a code snippet into Squarespace's code element. To get started, follow these steps:
1.
Select the page that you wish to add Glofox to and click 'Edit' on the section where you wish to add the Glofox feature.

2.
Next, click the + icon, to add some content to the page.

3. Next, find the 'code' element by typing 'code' into the search field.

4.
Now you are going to paste the relevant code snippet from the 'Website Code Snippets' page (see the menu on the left), into the textarea on Squarespace.
Then hit 'Apply'.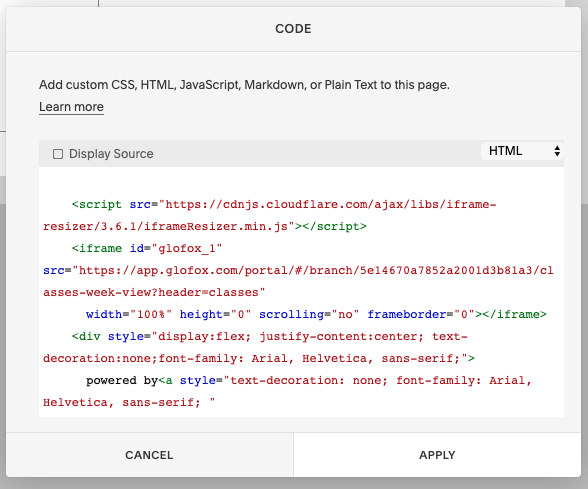 6. In order to preview the feature you added, please click onto another one of your pages and then back onto the page you just edited.
NOTE: You should disable AJAX loading to ensure the Glofox features display correctly.
You can find this setting under Design -> Site Styles -> Enable AJAX Loading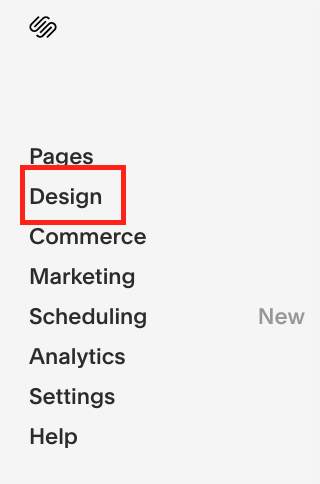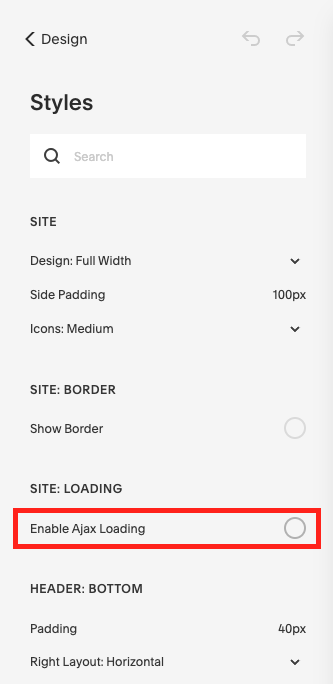 Next steps and additional support
To find out more about the Web Portal, visit this page;
Interested in a feature not listed in your Glofox package? Please contact us at customersuccess@glofox.com or reach out to your Glofox Onboarding Manager.