This article will take you through;
How to make a one off event private
What is a private class?
A private class is a class that you can hide from the 'Member App' and 'Website Portal'. You can still offer the class manually through the Glofox dashboard.
How you have your classes and memberships set up will determine who can book into a particular class. You can explore this in more detail in our guide on How to Set Up Classes.
How to set up a private class
The below steps will guide you through the setup of a private class, you can do this on a new class or an existing one.

From the Glofox Dashboard homepage, click the manage icon on the left side of the screen and click classes
Find the class you want to edit or add a new one

Activate the 'Private' option for the class by clicking the button beside it in the 'Advanced Settings' section. The button will turn blue when it is activated.

Select "Assign to All" if you wish to make all current events private.
Click 'Save' and your class will be made private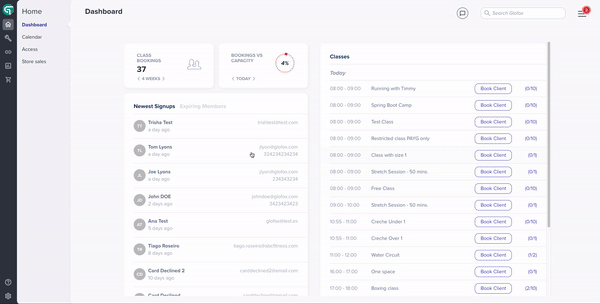 How to make a one off event private
If you need to make one instance of a class private you can do so by following these steps
On the calendar, navigate to the class you wish to make private
Click "Edit this event"on the right side of the class slide-out
Hit the toggle to make the class private
This will hide this one event from Member facing side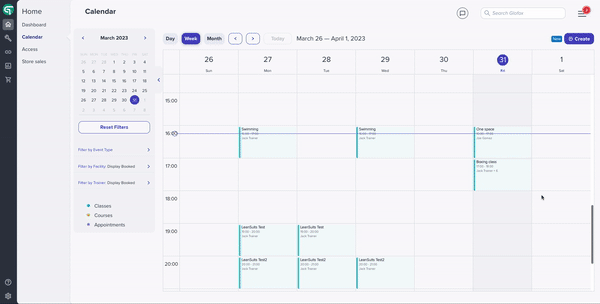 Next steps and additional support
Once you have a class set up, you can book clients into it with ease. You can follow our handy guide on How to Book a Client into a Class.
If you'd like to learn more about Classes, Courses, and Appointments in Glofox, you can check out our resources below.
For additional support, reach out to support@glofox.com, and we will be happy to assist you.