This article will take your through;
What is the Lost Members report?
With the Lost Members report, you are able to see an overview of every client that is no longer active with your business. This includes clients who either have a Cancelled or an Expired membership. The Lost Members report provides you with complete insight into any clients that your business has lost over a time period of your choosing.
This allows you to track expired and cancelled members over time and easily create a list of lost members that can you can export in order to retarget them with the goal of re-engaging these members as active clients.
The Lost Members report saves you time and helps with revenue growth as you re-engage lost clients and win back previous business.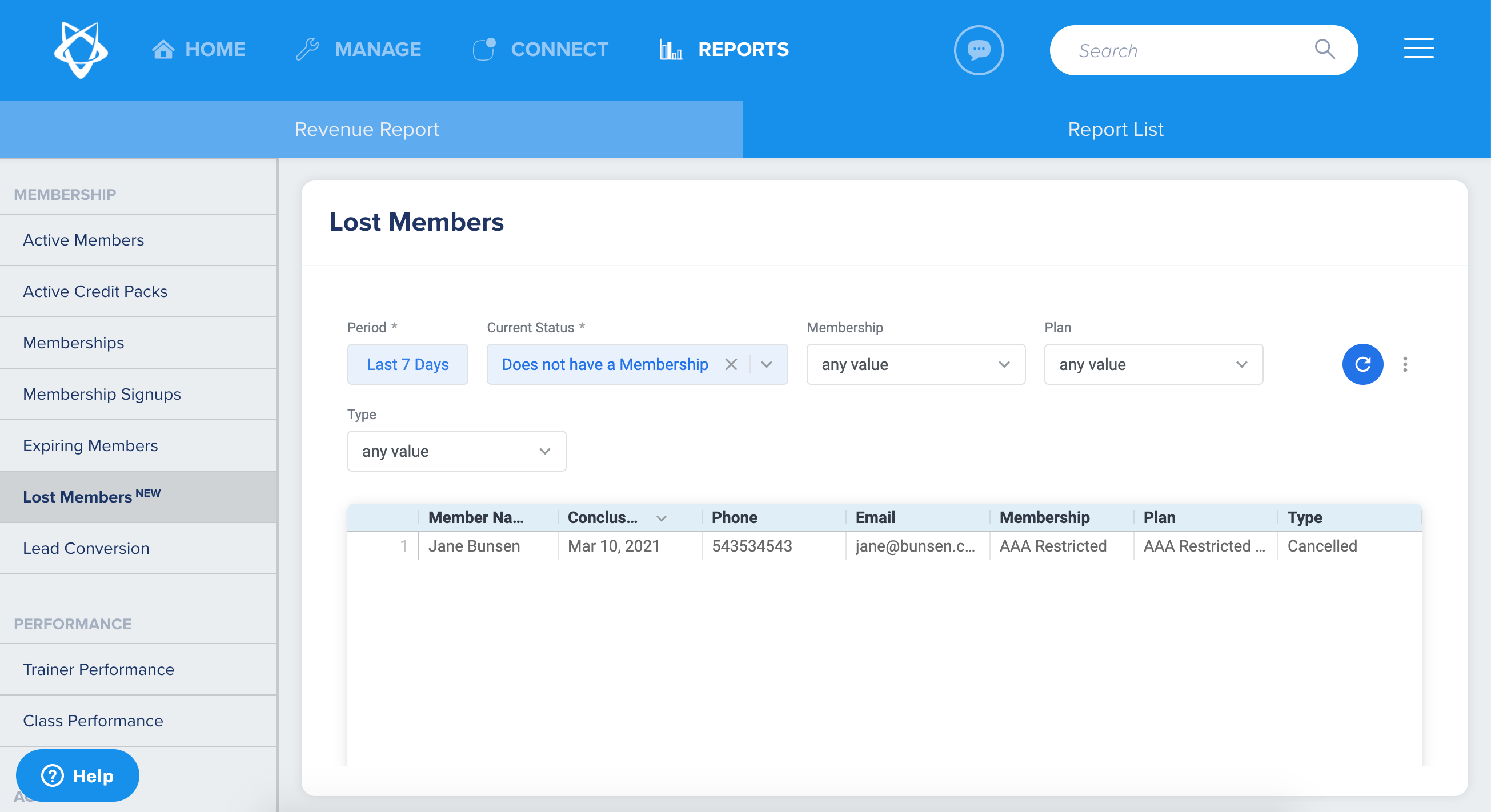 How to access the Lost Members report
To access the 'Lost Members' report, you should follow the below steps;
From the Glofox Dashboard homepage, click 'Reports'

Then, click 'Report List'

Scroll down through the 'Membership' section on the left-hand side of the screen to find 'Lost Members'
Click 'Lost Members'
From here, you can filter your Lost Members report further in order to more deeply understand the different types of clients that are no longer active your business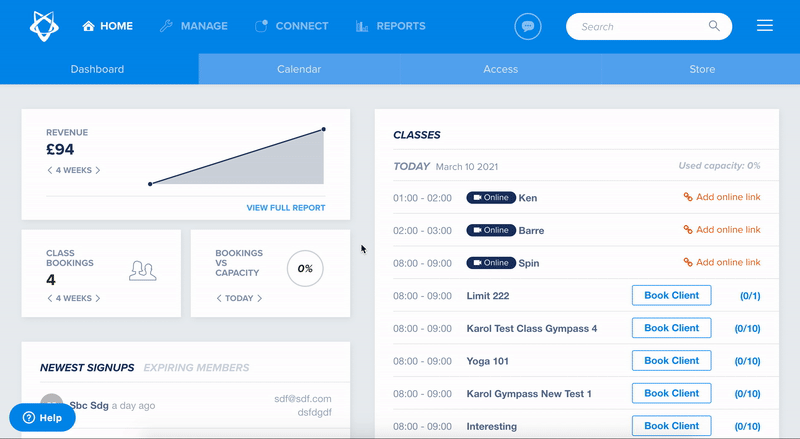 You can download any report in either CSV or PDF format by clicking the '⋮' button on the right-hand side of the Lost Members report and then clicking 'Download'.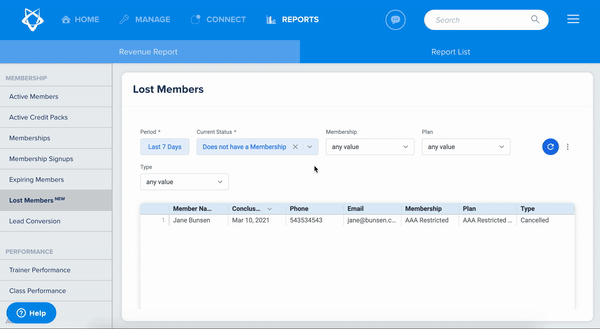 Next steps and additional support
If you'd like to learn more about other Glofox reports, you can check out our resources below.
For additional support, reach out to support@glofox.com, and we will be happy to assist you.