This article will take your through;
What is the New Memberships Report?
Our 'New Memberships' report allows you to see membership details for first time members and members returning after a previous membership has ended. This report can help you easily identify and contact new members to help you improve your onboarding experience and customer service.
T
his report can help find relevant members to allow you to send the right message at the right time.
Member contact details, the membership name and plan and the commencement date are shown for every member. The date filters at the top allow you to view the data for specific time periods. You can extend the default 7 day time period or select time frames of your own choosing if you want to reach out to customers for a time period in the past.
You can also filter by state; first time membership, returning memberships within 90 days and returning memberships after 90 days. You can also see (if applicable) the number of days since the previous membership has ended and the current membership status. There is also a supporting visualisation which can provide insight into trending data particularly if viewing over an extended time period.
Payment method
Next payment date
Barcode
Price paid
Is in a group membership (Yes/No)
Is primary group member (Yes/No)
This report also replaces the old Membership Sign Ups report. You can now find additional signup information within this report.
You can drilldown and see which members are making up each cohort in signups for:
-Memberships
-Credit packs
-Trials


You can download any report in either CSV or PDF format by clicking the '⋮' button on the right-hand side of the New Memberships report and then clicking 'Download'.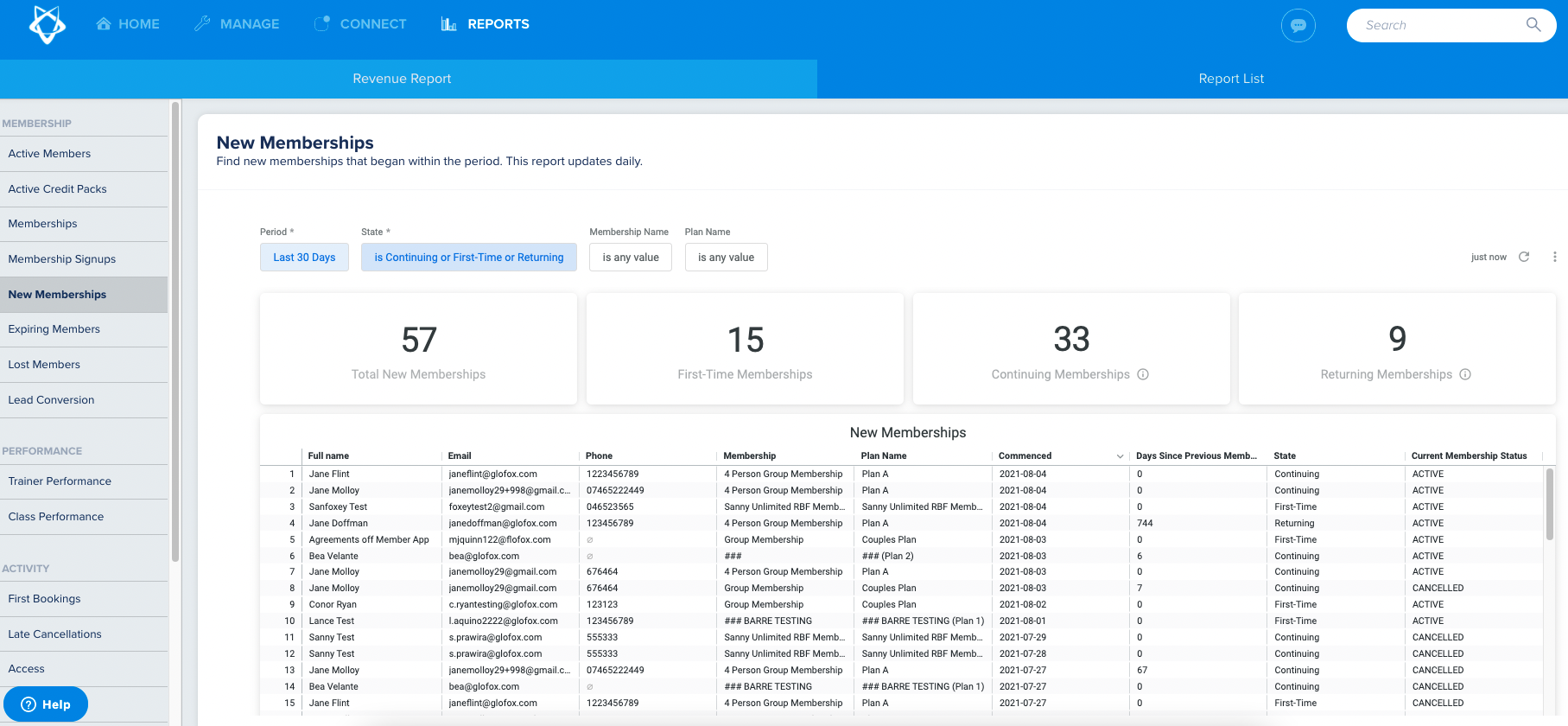 How to access the New Memberships Report
To access the 'New Memberships' report, you should follow the below steps;
From the Glofox Dashboard homepage, click 'Reports'

Then, click 'Report List'

Scroll down through the 'Membership' section on the left-hand side of the screen to find 'New Memberships'

Click 'New Memberships'

From here, you can view and filter the report to suit your own needs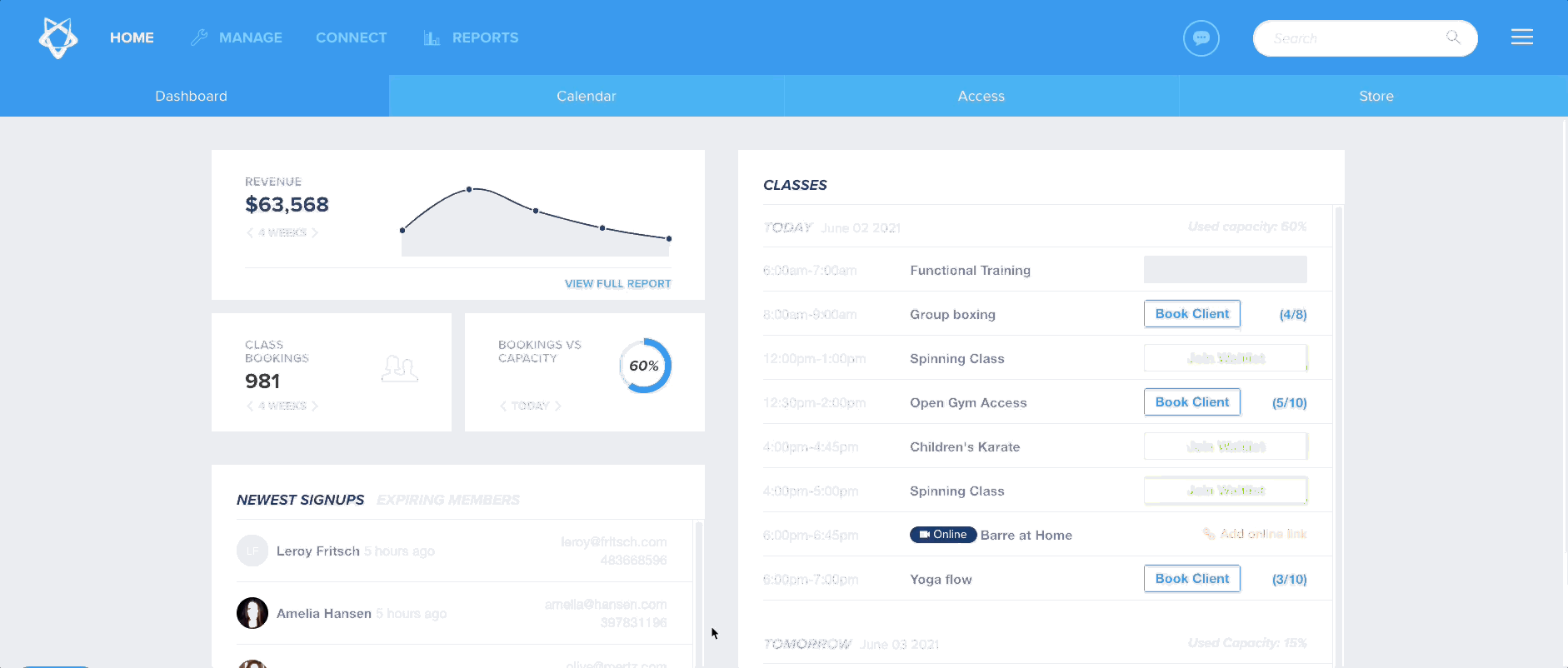 Next steps and additional support
If you'd like to learn more about other Glofox reports, you can check out our resources below.
For additional support, reach out to support@glofox.com, and we will be happy to assist you.