Categories are used when creating a Class, Facility or Bookable Trainer to connect them to a Service Credit Pack. Categories allow credits to be linked to a Class/Facility or PT and only allow them to be used for an programme of the same category. If you select a category for a credit pack, for example "Boxing", this means that any Classes setup with the category of "Boxing" will accept this credit. This is beneficial if you are adding new classes as you will not need to update the credit pack. The categories correspond with the category options when setting up classes Manage > Classes . Categories are also available for credit packs for Facility & Trainer Appointments.



While a class can have multiple categories, credit packs are limited to just one category. Trainers & Facilities also have this option and you can change the category of these at any time from their relevant section in the Manage tab.
To select a category for a credit pack:
Click edit on the credit pack
Select the button "One Category"
Select which category you wish to make the credits available for
Click "Save"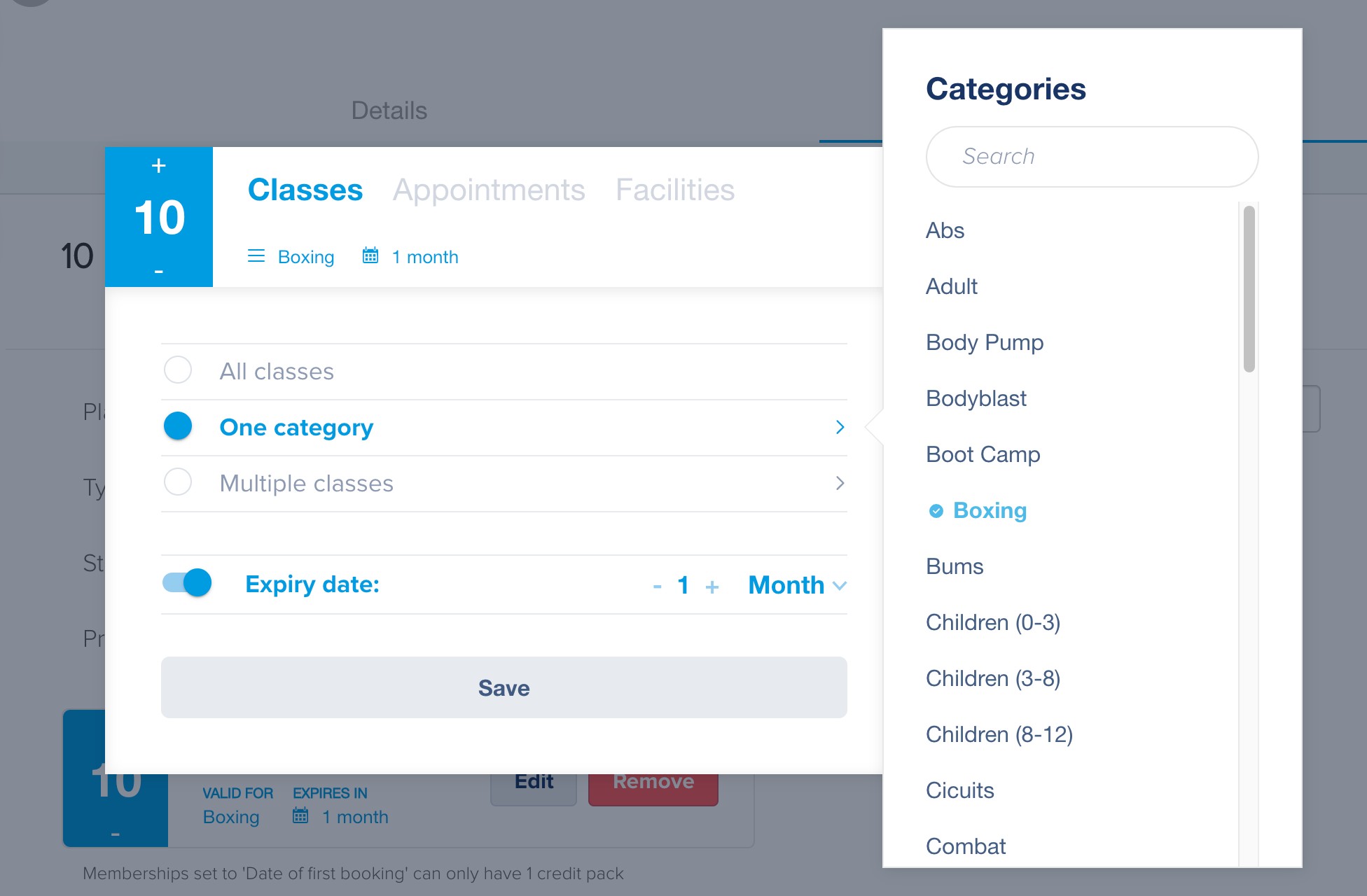 Please note
It is not possible to add or edit to existing categories.
Categories are for staff use and are not member facing