The Sales Report can be found in the Report tab at the top of the Report List.
The report is broken into two tabs, Overview and Breakdown.
Overview

The first part of the Overview section shows you your overall figure for the selected time period.
Gross Sales - The total value of sales made during the period without adjusting for any costs related to such sales. Includes "Pending transactions".
Failed Payments - Total value of Failed payments
Pending Payments - Total amount of payment currently pending
Forgiving Payments - Total value of payments forgiven
Refunds - Total value of refunds during that period
Net Sales - Gross sales minus failed or refunded sales.
Subsequently, the Overview section includes a graphical representation illustrating Net Sales across the chosen timeframe. You can customisable the visualisation using the date filters available.

Breakdown
Sales by Revenue Stream
In the Breakdown section, you will see sales by revenue stream, which will show you a break down of what your members are spending money on and where payments are failing or being refunded.
This is broken down by:
Memberships/ Credit Packs & Add Ons
Classes Courses, Appointments
Products Custom Charges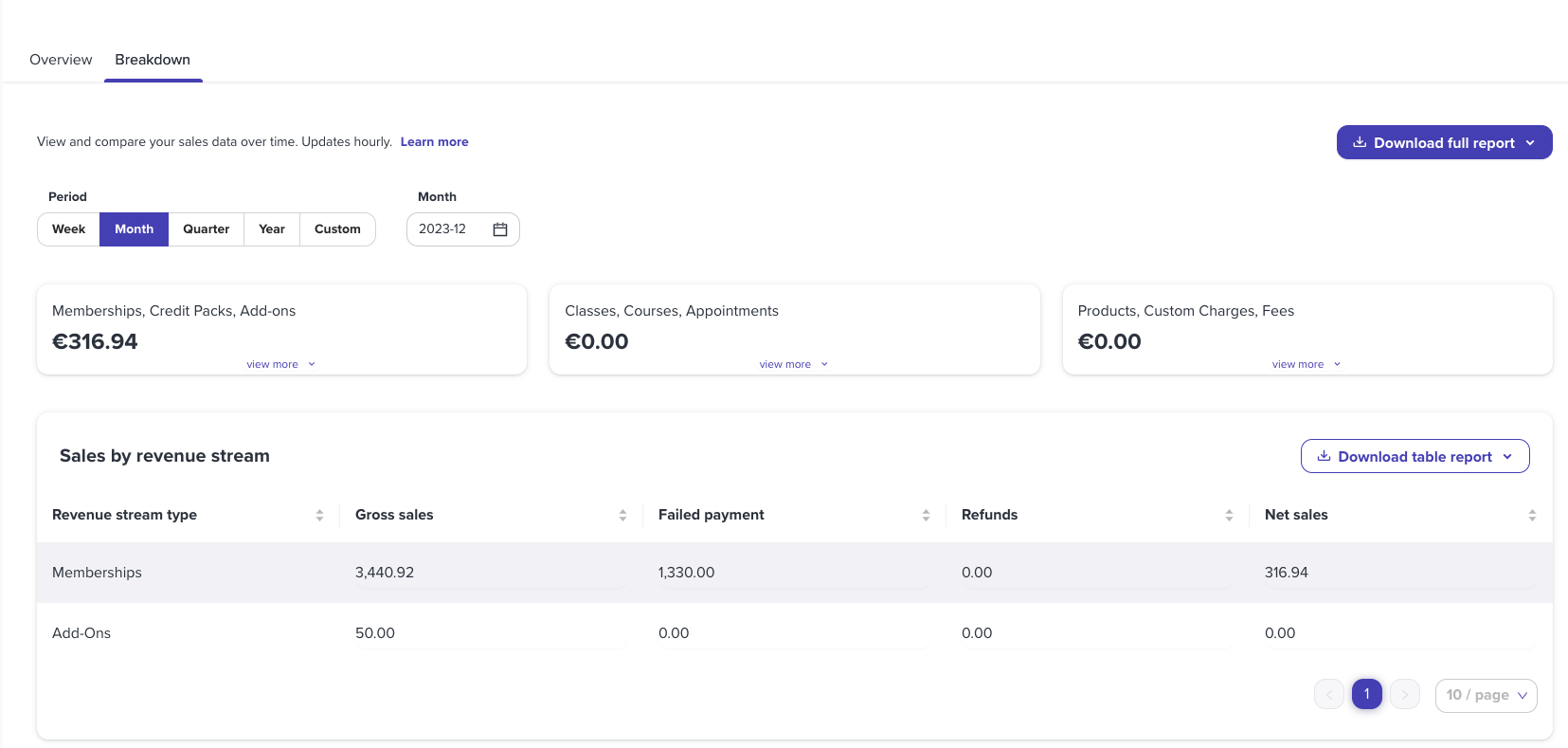 Net Sales by Membership
This report will show you the net amount earned per membership in the period.
Net Sales - Recurring vs Non-Recurring
Here you can see a breakdown of your net sales broken down by recurring and non-recurring payments.

Sales by Payment Method
This is a breakdown on the payment method used for purchases in a period.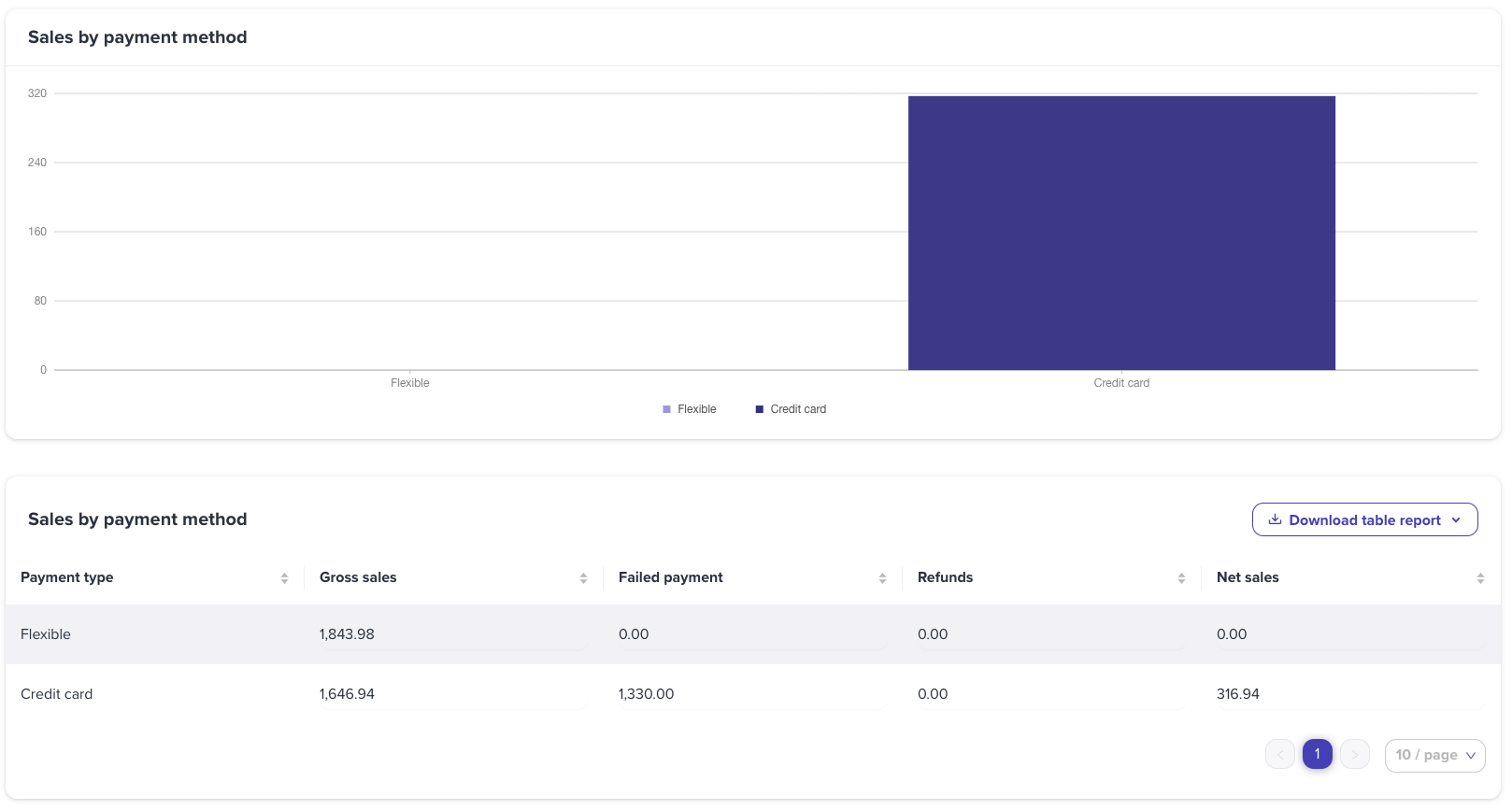 Please Note:
The Sales Report undergoes updates on an hourly basis.