It is now possible to to make bulk price changes to recurring membership for your members. Previously , it was not possible to edit the price of a subscription for a member who was already on the membership, you needed to remove and re add the membership at the updated price.
You can now request a price increase for Unlimited memberships. This will apply to all those who are active , paused, overdue, or on group memberships.
What are the benefits?
Save time: You no longer need to cancel and recreate a membership to increase the price of a member's subscription
Reporting: There will be no impact to your reports, it will not appear as a cancellation and a new membership purchase, the existing membership will simply be updated to the new price.
Increase revenue: By increasing the price of your existing subscriptions, you can easily increase your overall business revenue.
To do this, please contact your Customer Success Manager or our Customer Support team at support@glofox.com to request a price increase. They will provide a file for you to complete and return. Your members' pricing will be updated on their next payment date.
The old price and the new price will be visible on the 'Memberships' tab on the client's profile (as shown below) It shall be your responsibility to inform all members affected by the price increase with proper written notice, which notice must be provided before the members' next scheduled billing cycle.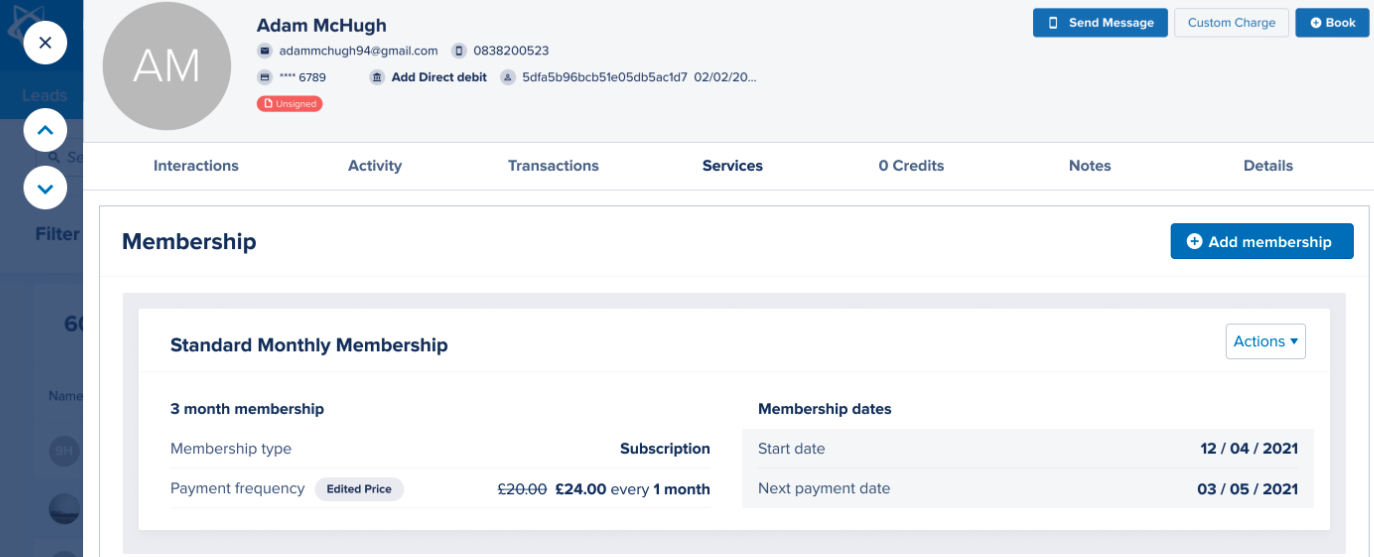 Please Note
At present, it is not possible to increase the price for:


Restricted Memberships
Discounted memberships
Increasing the price of a membership with a recurring Add-on

Percentage increases (%) are not accepted, it is only poss

ible to increase the price of a subscription by a monetary amount ($).

You can request a price increase

for one or multiple clients.

You can update the price of one client on the Dashboard